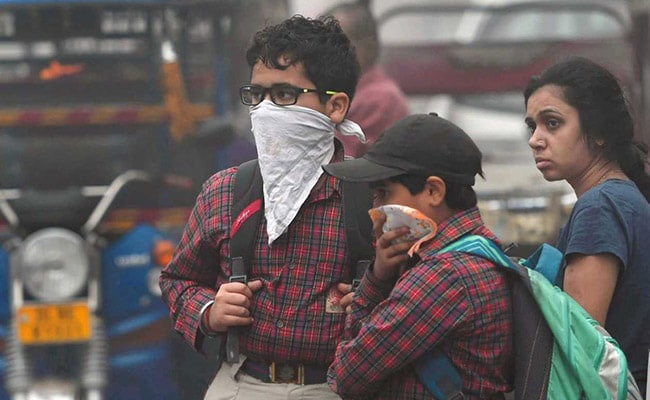 New Delhi:
With air pollution reaching alarming levels in the national capital, both the government and doctors issued a number of health advisories to people. Delhi's AIIMs hospital claimed that there has been a surge in the number of cases relating to respiratory problems in the city. "Patients have complaints of breathlessness, coughing, sneezing, tightness in chest, allergy and asthma complications. There is about 20 per cent rise in patients seeking treatment due to respiratory and cardiac issues," AIIMS Director Randeep Guleria said according to news agency Press Trust of India.
The thick layer of fog has left people looking for measures to fight the severe conditions. Topping the list for these measure, apart from wearing masks, is to get air purifiers. While consumers choose their air purifiers based on the desired price range, the type of air purifier one must buy also plays an important role.
Here are a few types of air purifiers:
HEPA flters:
HEPA or High efficiency particulate air, is a system of high standard air purification that is believed to remove 99.97 per cent of particles that are .3 microns or larger. (.3 micron to .9 micron are mid-range particles pose have high levels of health concerns and is small enough to get past our body's breathing passages and too large to be exhaled easily). HEPA filters can therefore retrieve almost any harmful particle found in the air. Though HEPA filters have high efficiency, they are known to consume higher energy.
Carbon purifiers:
Carbon filtering uses activated carbon as an absorbent and takes in impurities. A carbon filter has small pores that chemically react to particles that pass through them. They are known to be effective in capturing particles such as gas, smoke and bad odour and do not work for purification of allergens or types of micro-organisms.
Ionic air purifiers:
Ionic purifiers work based on ionisation of air particles. They have purifying plates that have a charge that is opposite to that of the charge that air particles possess. Though the Ionic purifiers help remove very fine particles from the air, they are sometimes known to re-circulate the same impure particles that they draw into them.
Ozone purifiers:
An Ozone purifier oxidises the chemical matter present in the air. They primarily take in the oxygen that is present in the giving it a strong electrical charge. This charge then allows the oxygen molecules to rearrange themselves to form ozone. Though this is believed to be a fast way of air purification, it is known to be harmful as ozone, by itself, is considered harmful.
UV purifiers:
UV purifiers or ultraviolet light air purifiers use ultraviolet light to sanitise particles that pass through them including germs, viruses and bacteria by making sure they do not multiple or grow. They do not help purify smoke or allergens.
If you are looking for an alternative to air purifiers, you can bring home a purifying plant that could do the job for you. There are a number of air purifying plants available that are known to absorb gases through its pores on the surface of its leaves and their roots. Apart from absorbing carbon dioxide, these plants can absorb a range of indoor air pollutants. Air purifying plans include ferns, aloe vera plants, ivy, peace lilies and many others.