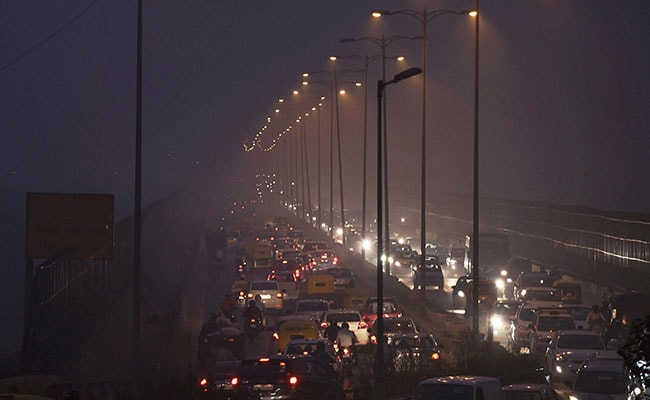 New Delhi:
The implementation of the five-day odd-even scheme for cars in Delhi starting November 13 was scrapped by the ruling Aam Aadmi Party government today after the National Green Tribunal said that the plan cannot exempt VIPs, two-wheelers and women. The Delhi government, had on Friday, suggested bringing back the odd-even scheme for cars in order to curb the severe air pollution and smog which has been hanging low over Delhi and adjoining cities like Noida, Gurgaon and Ghaziabad. The green court (NGT), during the hearing today, questioned the rationale behind Delhi government's decision to roll out the scheme with exemptions for various categories of people, questioning the effectiveness of the exercise. The hearing began at 11 am today. Yesterday, the National Green Tribunal had said: "By this scheme, you are only encouraging people to buy more vehicles and allowing more inter-state traffic. We will not allow odd-even vehicle rationalisation scheme until you prove that it's not counter-productive." The bench headed by NGT Chairperson Justice Swatanter Kumar came down heavily on Chief Minister Arvind Kejriwal and the Aam Aadmi Party government, saying, "You are getting the tag of the worst capital in the world. The Supreme Court and NGT have suggested (over) hundred measures to curb pollution, but you (AAP government) always opt only for odd-even. Nothing has been done by the Delhi government in the past one year."
Here are the highlights from today's NGT hearing on Delhi's Odd-Even Rule:
Update: Delhi government calls for an urgent meeting on implementation of odd-even at 3 pm today. The National Green Tribunal has allowed the Delhi government to go ahead with its odd-even plan to curb alarming levels of pollution in the national capital and adjoining areas. The NGT however, has set conditions (listed in posts below).