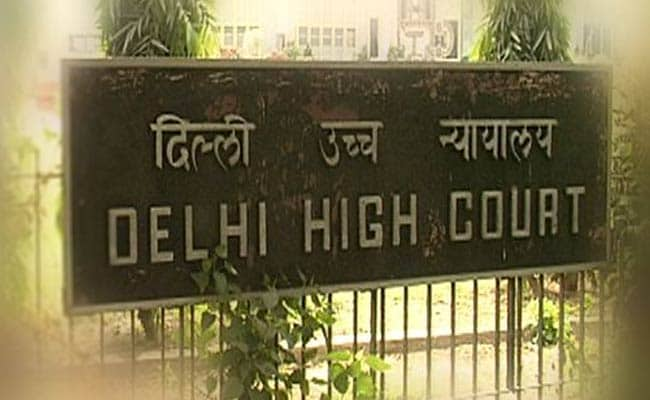 New Delhi:
The Delhi High Court today directed the State Election Commission (SEC) to hold bye-elections to vacant seats in 13 municipal wards of the national capital by April 30.
"You are bound to hold the elections to vacant seats in municipal wards under the statute. You will have to conduct bye-elections by April 30," a bench comprising Chief Justice G Rohini and Justice Jayant Nath said.
The direction came after Sumeet Pushkarna, the counsel appearing for SEC, submitted that the panel is committed to holding bye-elections to the vacant seats in four months, if the state government provides the requisite manpower, police personnel and funds.
He argued that since the delimitation exercise has begun in the national capital in pursuance to the order of Lieutenant Governor and if the bye-elections are held, it may delay the process of municipal general elections to be held in April 2017.
"If municipal general elections are to be held in April 2017, then why can't the bye-elections be held before April 30, 2016," the bench said.
Senior standing counsel, Rahul Mehra, appearing for the Delhi government, also said that since delimitation exercise has begun it would delay the preparedness for the general elections of civic bodies.
The bench posted the matter for further hearing on December 22, after Mr Mehra said that he needs instructions whether requisite manpower could be provided to the state election commission for holding the polls.
The commission's affidavit was filed in response to a 20-year-old law student Sanjana Gahlot's Public Interest Litigation on bad civic condition in her village, which said that drain water was overflowing on all streets and filth was spread everywhere with the entire village suffering due to foul smell.
The state poll panel had said it had limited number of staff familiar with the delimitation and election works and that attending to both of these simultaneously might not be possible.
Seven wards in South Delhi Municipal Corporation, four in the north and two in the east are currently without councillors.
On November 2, the Aam Aadmi Party (AAP) government had said that it is for the Delhi election panel to take a final decision on holding of the municipal bypolls.
The commission had sought a direction to provide requisite funds and resources to conduct elections to the vacant 13 municipal seats out of the total 272 wards in all three municipal corporations in Delhi.