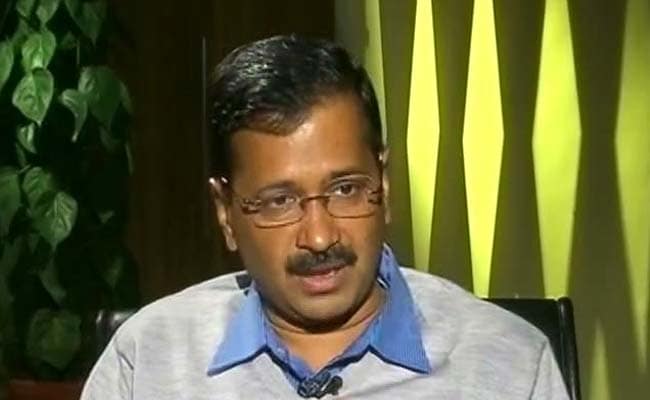 New Delhi:
Delhi Chief Minister Arvind Kejriwal on Wednesday accused the BJP-led Central government of "waiving" loans of big businesses in the country, citing the writing-off of Rs 1.14 lakh crore of bad loans by public sector banks recently.
Addressing a rally of e-rickshaw drivers at Chhatrasal Stadium where he announced a subsidy of Rs 30,000 on registration of the vehicles, Mr Kejriwal charged that the PM Narendra Modi government with working for the rich.
"The Central government has waived Rs 1.14 lakh crore of debt of the rich like Ambani and Adani. There are so many zeros we can not even place them correctly," he told a cheering crowd.
"But when I give Rs 30,000 to e-rickshaw drivers, I am accused of wasting money," he added.
A whopping Rs 1.14 lakh crore of bad loans have been written off by 27 public sector banks (PSBs) during FY 2012-15 with the last fiscal alone witnessing a steep 53 per cent rise in write-offs as part of the balance sheet clean-up.
The chief minister said politicians go to the poor for their votes during elections but remember only the rich after winning.
"Till now what has happened in the country is that politicians would go to the poor for their votes but after winning they remember only Ambani and Adani not the e-rickshaw and auto drivers," he said.
Mr Kejriwal presented subsidy cheques to 26 e-rickshaw drivers at the rally. A total of 3000 drivers of registered e-rickshaws were given subsidy on Wednesday.
"You voted us to power and now it's our responsibility to look after you. We work for the poor and middle class and other governments take votes of the poor but work for the rich," he said.
(This story has not been edited by NDTV staff and is auto-generated from a syndicated feed.)