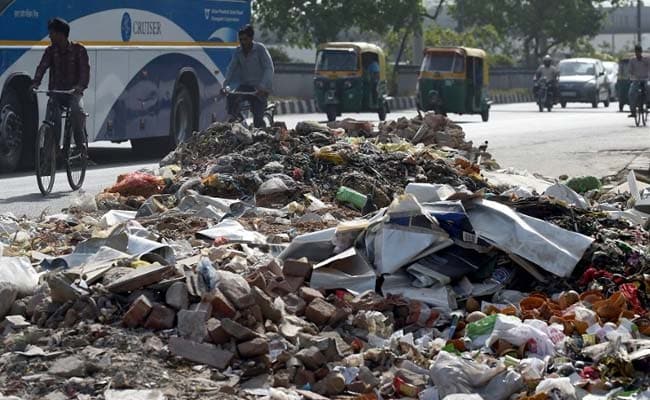 New Delhi:
The Centre, Delhi government and all the three Municipal Corporations have joined hands to ensure effective implementation of Swachch Bharat Abhiyan in the national capital and rid the city of garbage and debris.
A special mobile application called Swachch Delhi Abhiyan was also launched today in the presence of Chief Minister Arvind Kejriwal, his deputy Manish Sisodia and mayors of three corporations - Ravinder Gupta (North Delhi), Harshdeep Malhotra (East Delhi) Subhash Arya (South Delhi).
The three agencies will kick start a campaign from November 22, which will be inaugurated by Union Urban Development Minister Venkaiah Naidu. The drive will go on until November 30.
Addressing a news conference, Mr Kejriwal said people with grievances can call on 7666400400. Callers will get a link on their mobile through which they can download the app. A unique thing of the mobile application is that photograph of the debris or garbage can be clicked through it.
"This will give the exact location in terms of latitude and longitude and will help the staff of the Delhi government and MCDs to track the place. Special teams have been formed to tackle this," he said.
The photographs will then be forwarded to concerned agencies for necessary action.
"After cleaning the place, SMS will go the complainant. If he is not satisfied with the work, he can again register a complaint," Mr Kejriwal added.
North Delhi MCD's mayor Ravinder Gupta said the civic agencies will clear the garbage while concrete waste will be cleared by the Public Works Department (PWD), which comes under the state government. He added that people can also lodge their complaint on the number 9643096430, which is the North Delhi MCD's helpline and which starts on November 22.
Incidentally, recently the AAP government in Delhi and the civic agencies which are being controlled by the BJP, were at loggerheads over payment issues from the former. Last week all the three mayors had also issued a newspaper advertisement to "expose the Delhi government and Mr Kejriwal" and blamed it for the acute financial crisis faced by the civic bodies.