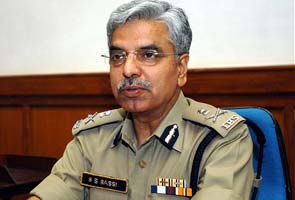 New Delhi:
Bhim Sain Bassi, the special commissioner of police in charge of administration, will be the new chief of Delhi Police. He will succeed Neeraj Kumar who retires July 31.
Bassi, 57, will take over Aug 1, according to a home ministry order issued Tuesday.
A 1977 batch Indian Police Service (IPS) officer of the Arunachal Pradesh-Goa-Mizoram-Union Territories (AGMUT) cadre, Bassi was the front-runner for the post.
He previously headed the Delhi Traffic Police and was also Goa's director general of police.
He has also been the special commissioner (vigilance), joint commissioner (southern range) and additional commissioner (northern range).
Among those who were considered contenders for the post were Kanwaljit Deol, who is now with the National Human Rights Commission, Director General (Prisons) Vimla Mehra, and 1977 batch IPS officer Ajay Chaddha.
Neeraj Kumar, a 1976 batch IPS officer, took charge of Delhi Police from BK Gupta on July 1 last year.
His biggest challenge followed the December 2012 gang rape of a young woman that unleashed unprecedented mass protests in the capital. The woman died in Singapore.
Delhi Police came under widespread criticism after the gang rape. All the suspects in the case were arrested.
After the December incident, and again following the rape of a five-year-old girl in April this year, there were demands for Neeraj Kumar's resignation.