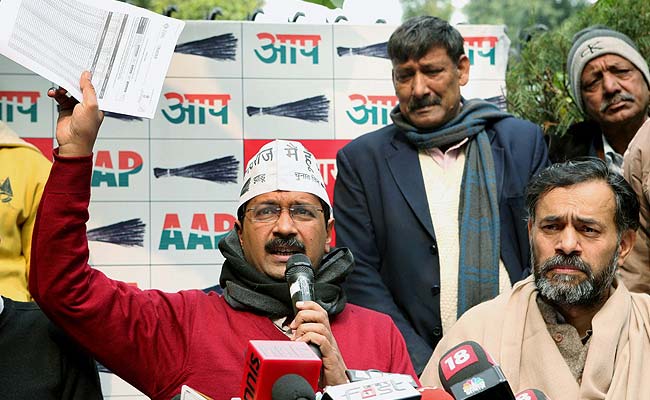 New Delhi:
The BJP's Delhi unit president Satish Upadhyay today sent a legal notice for defamation to Aam Aadmi Party chief Arvind Kejriwal.
"As per my commitment, I today served a legal notice to Kejriwal and asked him to prove allegations levelled by him against me with evidence in next 24 hours. If he fails, I will initiate appropriate legal action against him," Mr Upadhyay told reporters.
Mr Kejriwal had yesterday alleged that there was a nexus between Mr Upadhyay and power companies in Delhi. The AAP chief had claimed that firms owned by Mr Upadhyay were installing and repairing electricity meters for discoms in the city. (
Arvind Kejriwal Levels Corruption Charges at Delhi BJP Chief, Who Hits Back
)
The BJP today also filed a complaint with the Election Commission against Mr Kejriwal. "He is misleading people by levelling false allegations. We have presented all facts before the Election Commission," Mr Upadhyay said.
Mr Kejriwal says he has evidence to support his claim and was ready to face defamation charges from the BJP leader. "We have proof that the electric meters in Delhi, which run fast, have been put up by companies owned by Upadhyay," the former Delhi chief minister said.