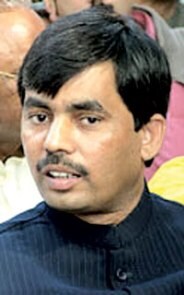 New Delhi:
The man who had travelled to Bihar by train assuming the name of Member of Parliament Shahnawaz Hussain has been arrested.
According to the police, the impersonator, who had previously successfully travelled by rail in the name of senior BJP leader Shahnawaz Hussain, was arrested on Thursday while repeating his act. This time the former union minister was prepared and had informed the police and railway department. The agencies laid a trap and the accused was arrested.
A senior police official said that the culprit has been identified as Saifi Azam Ansari. "He returned to India around two days ago from Dubai. He said that someone called Munna Khan, a native of Sivan, arranged a ticket of Vaishali Express for him," he said.
The officer added that Munna Khan used a fake letterhead of the MP to get a railway ticket of Sivan in AC accommodation booked. Police said that they will interrogate Ansari to reach Munna Khan. The accused who travelled to Sivan had used the same train to reach the same destination earlier.
The BJP MP got a call from the railway ministry that someone has applied for an e-ticket using his letterhead. Shahnawaz asked the department to get his e-ticket booked to take the conman into confidence. He then asked the police to arrest the person only after he boarded the train. Police said they detained the culprit on Vaishali Express.
"Someone was misusing my official letterhead to travel free by the Indian railways. It was an attempt that led to loss of public money in the name of an MP. I give full credit to MiD DAY for highlighting the matter. The accused has been caught after the cheating was reported in the newspaper," said Shahnawaz.