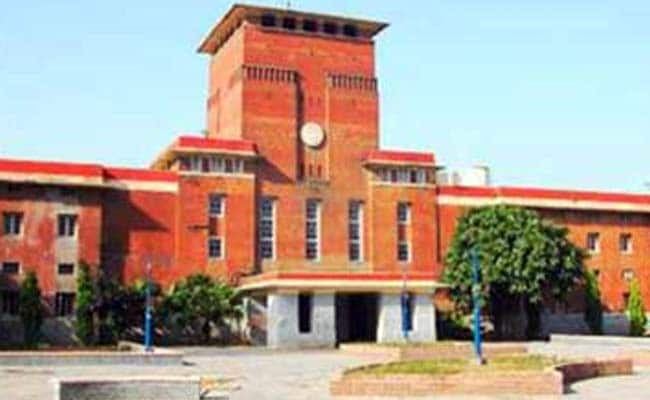 New Delhi:
Putting an end to the tussle between Delhi University and Bar Council of India (BCI) over reduction of seats in law courses, the legal education regulator announced on Sunday that the decision will be implemented from next academic session.
"In the interest of the students, the standing committee has decided that we will give DU a one-time relaxation for the academic year 2016-2017," BCI Chairman Manan Kumar Mishra said.
The Dean of Law Faculty at Delhi University, SC Raina gave an undertaking stating that the conditions imposed by the BCI would be complied with from the next academic year.
The BCI had asked DU to shutdown colleges offering law courses in evening shifts. The recommendation has been made after a committee of BCI, the top regulatory body for legal education and legal profession in the country, submitted an adverse report about infrastructure and quality of education imparted at the centres of DU's law faculty.
Around 800 students are at present enrolled in DU evening colleges offering law.
Following protests from students and aspirants, BCI has also agreed to allow for evening classes for existing second and third-year students.
The decisions were taken today by the Standing Committee of the Bar Council.
In an unprecedented move, BCI had in 2014 decided to derecognise DU's law course after it failed to seek timely extension of the affiliation of its three centres, namely Campus Law Centre, Law Centre-I and Law Centre-II.
However, it was granted a provisional extension of affiliation for the 2014-15 session after DU had proposed to shift to a new building which it claimed "had adequate space" for the faculty to run properly.
However, after a fresh inspection by a BCI panel, the council had noted that besides fresh violations, the illegalities earlier highlighted remain unattended.
Following this, the BCI issued it a show-cause notice to explain the "illegalities" in its functioning including more than permissible student strength, lack of infrastructure and faculty.