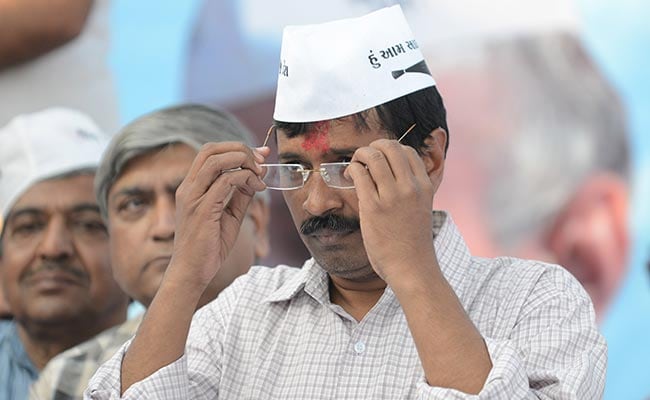 New Delhi:
Haryana has started "releasing" Delhi's share of Yamuna water and distribution in the national capital, mainly in its north and central parts, will normalise by tomorrow, Delhi Chief Minister Arvind Kejriwal said today.
"Haryana has started releasing water. Production likely to be normal by tomorrow morning and distribution by tomorrow evening. We are constantly monitoring situation," Mr Kejriwal tweeted.
Haryana has started releasing water. Prodn likely 2 be normal by tomo morn n distribution by tomo eve. We r constantly monitoring sutuation

- Arvind Kejriwal (@ArvindKejriwal) May 17, 2017
The Delhi Jal Board (DJB) expressed hope that production at the treatment plants -- Wazirabad and Chandrawal -- will "stabilise" by tomorrow and supply will gradually improve.
"Water distribution will take one more day to normalise. Hopefully by tonight Wazirabad pond level would be restored and production will stabilise from tomorrow. Distribution will take one more day to normalise because after production all the underground reservoirs and all the lines are to be filled up," DJB's chief executive Keshav Chandra told PTI.
The two water treatment plants - Wazirabad and Chandrawal - which treat around 220 million gallons per day of the 900 MGD treated in Delhi, were down to 60 per cent of their capacity as the city was receiving around 80 MGD less than its share.
Under the circumstances, certain areas that come under the distribution network of these plants remained affected through the day.
Out of the 900 MGD, around 550 (almost 60 per cent) comes from Haryana and the rest from Uttar Pradesh. Late last evening, Deputy Chief Minister Manish Sisodia had tweeted that the Haryana Chief Secretary has "assured" the city government that water supply in Yamuna would be "back to normal" by Wednesday afternoon.
Earlier, Mr Sisodia had threatened to move the court against Haryana for "withholding" Delhi's legal share of water and had also sought the intervention of the Prime Minister's Office (PMO).
The Lutyens' Bungalow Zone, which comes under the New Delhi Municipal Council, and houses the PMO, the Rashtrapati Bhavan and residences of several Union ministers, judges, Army officers and bureaucrats, among others, was affected by the shortage.
Almost every summer, Delhi and Haryana quarrel over water- sharing with each claiming that the other's demand exceeds the stipulated quantity.