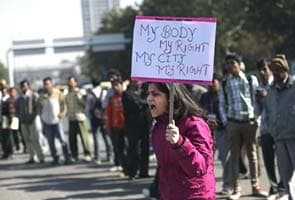 New Delhi:
In a two-hour-long surgery, almost the entire intestines of the 23-year-old medical student, who was gang-raped and brutally beaten with an iron rod for about 45 minutes on a Delhi bus, have been removed. Doctors attending to her said the intestines had become "non-viable and prone to gangrene."
Her abdomen has been cleaned and closed. The doctors describe this as "one of the most tragic incidents we have ever seen," and said this evening that the young woman is in critical condition. They say all emergency procedures have been performed now and they expect to do no more surgeries in the next one week.
She will be kept in Intensive Care Unit and they will wait for her to stabilise before they start looking at compensating the loss of intestinal processes, the doctors said. They also said they hoped there would be no further complications.
All essential drugs are being administered intravenously. Top doctors of Safdarjang Hospital are attending to the girl and they said she was fighting her medical condition "with good spirit."
The young woman was coherent as she was being wheeled in for surgery, the doctors said, and she spoke to her mother and brother. She has also reportedly given a statement to the police detailing the traumatic bus journey from the time she boarded it on Sunday evening.
The woman, who has had multiple surgeries, was brought to the hospital late on Sunday night with her intestines ruptured and injury marks all over her body. After she regained consciousness, she was unable to speak and was scribbling messages for doctors and nurses.
The student was gang-raped and beaten for almost an hour as the privately owned bus she had boarded to go him, drove around south Delhi. Four men, including the driver of the bus, have been arrested in the case.
A male friend escorting her back home was beaten too with the iron rod. Police sources said the incident happened after an argument over why she was out with a man late in the night and the men on the bus decided to "teach her a lesson."
After raping and torturing her they threw the woman and her friend out of the bus on a flyover where they were found unconscious.
Election Results for Lok Sabha Election 2019 will be out on May 23. Get the latest election news and live updates on ndtv.com/elections. Catch all the action on NDTV Live. Like us on Facebook or follow us on Twitter and Instagram for news updates from each of the 543 parliamentary seats for the election 2019