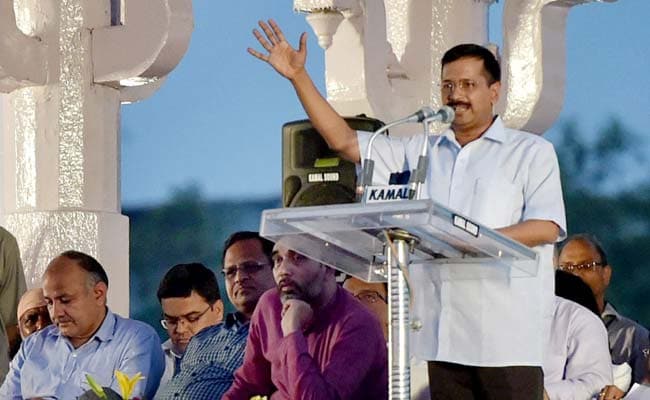 New Delhi:
Delhi Government on tuesday approved a slum policy which will ensure 'in situ' rehabilitation of slum dwellers, a key poll promise of Aam Aadmi Party, and said "no new jhuggies" will be allowed in the city.
The decision was taken at a meeting of the Delhi Urban Shelter Improvement Board (DUSIB) which was attended by Chief Minister Arvind Kejriwal, also chairman of the body, and his Deputy Manish Sisodia.
"It was decided that the main focus of the policy would be in-situ (on site) rehabilitation of slums in Delhi. The relocation will be only in exceptional cases," an official statement said.
Relocation would be done only if there is any court order or the concerned cluster has encroached a street, road, footpath, park or the encroached land is required by the land owning agency for a specific public project.
AAP in its manifesto had said if it is not possible to provide residence at the same location, they will be rehabilitated in the closest possible location. However, the statement does not mention this.
The cut-off date of eligibility for rehabilitation and relocation would be February 14, 2015, superseding the earlier cut-off date of June 4, 2009 as notified in the 2013 guidelines.
"It has been decided to offer flats constructed under Jawaharlal Nehru Urban Renewal Mission (JNNURM) to registered wait-listed applicants of 1985 Special Registration Scheme which was launched by DDA in 1985 (when Slum & JJ Deptt. was part of DDA) for residents of notified slum areas," it added.
These flats would, however, be offered to these applicants at revised rates, it said.