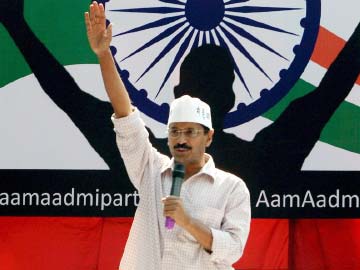 New Delhi:
Aam Aadmi Party, which has sought public opinion on whether it should form a Delhi government or not, has received over 4.5 lakh responses through SMS, email and phone calls.
"We have received over 4.5 lakh suggestions whether to form the government or not since we have opened our phone lines and website last evening," an AAP leader associated with the job said.
Yesterday, AAP convener Arvind Kejriwal had asked the people of Delhi to express their opinion through SMS, phone calls and emails whether they should form a government with the support from Congress.
A meeting of AAP political affairs committee was held and later the newly-elected MLAs of the party also met to deliberate on the issue but there were difference of opinion on the issue, party sources said.
Kejriwal today said some of the MLAs favoured forming the government while some were against it, so they had decided to go to the people and conduct a "referendum" on the issue.
The party said the exercise to elicit people's views would continue till Sunday evening and the result would be declared on Monday morning.
On Saturday and Sunday, the party plans to conduct public meetings and get the opinion of the people which some party leaders said would be "more valuable for us as it would be coming directly from the horse's mouth".