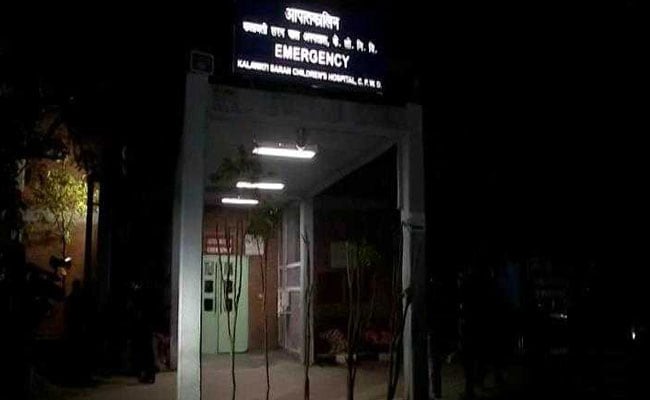 New Delhi:
A eight-month-old girl raped in Delhi has suffered internal injuries, a leading rights campaigner said on Wednesday, as she launched a 30-day protest to demand the death penalty for child rapists.
Swati Maliwal, who heads the Delhi Commission for Women, visited the infant in hospital after the attack and has urged a change in the law to deter such attacks in the city known as the country's rape capital.
The victim had to be fitted with a colostomy bag after the attack, which occurred while her mother was out at work.
"She has gone through immense pain, her internal organs have been damaged. They will take a long time to heal," Ms Maliwal told AFP.
"She's just so small. It's horrific what she's gone through."
Supreme Court dispatched two doctors to check on the child's welfare on Wednesday after a lawyer filed a public interest petition asking it to intervene in her case.
Ms Maliwal announced a month-long protest to urge tougher laws in the country; India has some of the world's highest rates of sexual violence against children.
"People are just fed up with the system, they feel there's no hope. They don't know how to express their anger any more," she said.
"I will work day and night to ensure a safer environment for women and to force the government to listen to our demand for death penalty at least for all child rapists."
Police investigating the latest attack say they have charged the girl's 27-year-old cousin after he confessed to the crime.
But Ms Maliwal said delays in delivering justice was a key reason why high levels of sexual violence against women persisted.
"The fact is that an eight-month old baby has been raped. The doctors have given that testimony," she said, demanding the death penalty.
"There is no other way of creating a deterrence in the society because currently there is no fear of the law."
The victim's parents, impoverished daily wage labourers, have also called for the death penalty. Under the law the maximum sentence for rape is life imprisonment.
The country has a horrifying record of sexual crimes against women, with nearly 39,000 rape cases reported in 2016, according to government data.
A UN Committee on the Rights of the Child in 2014 said one in three rape victims in the country was a minor and expressed alarm over the widespread sexual abuse of children.
Nearly 11,000 cases of child rape were reported in India in 2015, according to the National Crime Records Bureau's latest figures.
It said three children were raped every day in Delhi alone.
Thousands of protesters took to the streets of Delhi in 2012 to demand government action after the fatal gang-rape of a young student.
The government responded by introducing tougher laws and setting up fast-track courts to try rape cases, but rights campaigners say implementation is patchy.