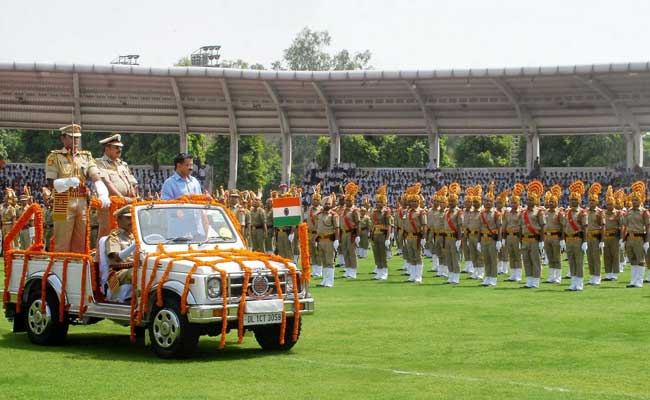 New Delhi:
Delhi Chief Minister Arvind Kejriwal today announced a nearly 50 per cent increase in minimum wages for all working class in the national capital and urged the Prime Minister and all the chief minister to do the same across the country.
Speaking at a function to celebrate Independence Day at Chhatrasal Stadium here, Kejriwal said that Cabinet will clear the proposal to revise minimum wages later this week, asserting that policies that only take care of super rich won't work.
"My government is for rich, middle and poor classes. However, AAP government works most for poor and middle class. We are increasing minimum wages by about 50 per cent later this week," Mr Kejriwal said.
As per the government's proposal, the minimum wages for unskilled person will be Rs 14,052 against the existing Rs 9,568 in the national capital. Besides, the same for semi-skilled and skilled persons will increase from Rs 10,582 to Rs 15,471 and from Rs 11,622 to 17,033 respectively.
"Some traders and industrialists recently met me and asked that their profits will decrease once the government increases minimum wages. I want to assure that more money to poor will also boost the economy. Policies that only take care of super rich won't work," he said.
He said that with time poor are getting poorer, rich getting richer, adding that government will have to take responsibility of the aam aadmi (common man) working in Delhi and those who have less in life, should have more in law.
"Prices of pulses and other items are increasing. The price of pulses has reached up to Rs 200 per kg. I appeal to Prime Minister and all Chief Ministers to do the same so that poor will be benefitted...," the Delhi Chief Minister said. The move comes after a 13-member committee, formed by government to finalise the minimum wages for all classes - unskilled, semi-skilled and skilled - submitted its report to the Labour Minister last week.
However, FICCI, an industry body, had last week requested Labour Minister Gopal Rai not to increase minimum wages, saying that this may lead to shifting out of several industries from the national capital to neighbouring states. The industry body had also indicated that the proposed hike in minimum wages will severely "hurt" the growth of micro and small enterprises in the national capital and hence the AAP government should reconsider this proposal.