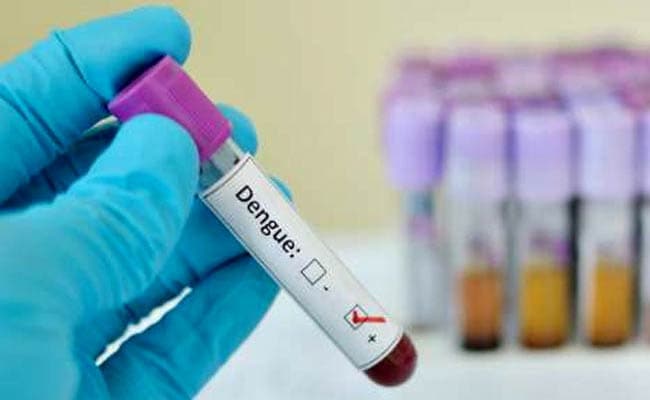 New Delhi:
With nearly 1,700 fresh dengue cases reported in the last one week, the total number of people affected from the mosquito-borne disease has gone upto 5,471 in Delhi.
North Delhi has recorded the highest number of cases at 1,665, south Delhi at 1,483 while east Delhi posted the lowest with 684 cases. Of all civic zones, Najafgarh zone of South Delhi Municipal Corporation (SDMC) has recorded the highest number with 518 cases, according to officials.
Of the 1,680 fresh cases, 1,072 were reported from areas under the municipal corporations in the city, while 137 from areas outside its jurisdiction. 43 fresh cases were reported from Uttar Pradesh, 31 of those diagnosed with the disease during this week came from Haryana.
"1,680 fresh cases have been reported from September 20-24 in which over 1,200 are from Delhi. The official death toll till September 24, however, still stands at 17," said a senior municipal official.
The dengue death toll unofficially, meanwhile, has risen to over 25.
Till September 19, at least 3,791 cases and 17 official deaths due to dengue were reported. 1,680 new cases thus mark a rise of over 44 per cent in the last one week.
During the same period, the number of houses found positive for mosquito breeding stood at 1,87,691, while number of prosecution launched in the same period is 16,999, according to South Delhi Municipal Corporation (SDMC), which compiles the report on behalf of all civic bodies.
The municipal corporations, finally waking up to magnitude of the health crisis, are now conducting prevention drives in various areas on a regular basis.
In 2010, as many as 6,259 total cases were recorded and only eight deaths were officially reported throughout the year. Till September 19 in 2010, the total number of dengue cases reported was 2,728.
Last year, the city had reported three deaths and recorded nearly 1,000 cases.