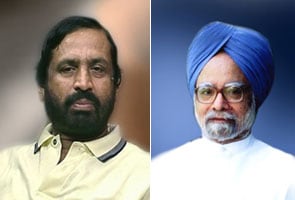 New Delhi:
Prime Minister Manmohan Singh today met the Indian medal winners in the Commonwealth Games from which Organising Committee Chairman Suresh Kalmadi and its members were kept out.
PMO sources said that Kalmadi was not invited for the PM's interaction with the medal winners.
Sports Minister M S Gill was though present in the interaction, the sources said.
India had won a record 101 medals, including 38 gold, to finish second in the Commonwealth Games, which ended here yesterday.