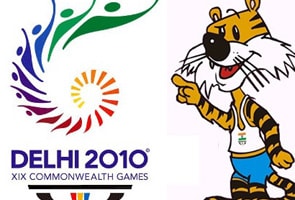 Wellington:
New Zealand would not hesitate to withdraw from the Delhi Commonwealth Games if the country finds the security arrangements inadequate during its final assessment of the event's preparations in the next few days, according to reports.
According to 'The New Zealand Herald', quoting New Zealand Olympic Committee president Mike Stanley, the Kiwis' "security and operational systems for the Games will be confirmed in Delhi over the next 10 days and they won't back down from making tough decisions in either area if necessary."
New Zealand's chef de mission Dave Currie will leave for Delhi on Tuesday for a "final pre-Games assessment".
Stanley on Monday said that the security for athletes was their "number one priority."
"It's a multi-national approach, it's well organised and we are very confident in them," Stanley said.
Currie said there would be a specific number of Kiwi policemen in Delhi during the Games.
"We don't believe any more police would mean the New Zealand team are any more secure," Currie said. "We either have faith in the security or we haven't".
"We have now got 10 days to see if the fantastic plan can be operationalised," said Currie.
Currie said if New Zealand's headquarter in the Games Village wasn't up to the mark "we won't go in and that would send a powerful message".
"We are going to be challenged in ways we haven't been before. But I am an optimist and this is an opportunity to have an exciting Games," Currie said.
The October 3 to 14 Games have had a troubled build-up with delay in construction work at the venues and allegations of corruption hampering the progress of work.