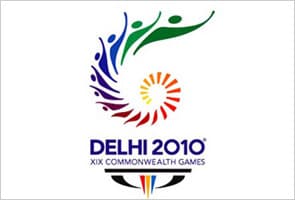 New Delhi:
Over 1,000 personnel from specialised units of the Army are likely to be roped in for specific security-related duties during the upcoming Commonwealth Games in Delhi.
Official sources said the Army personnel are scheduled to be deployed by September 15, a little more than a fortnight ahead of the start of the sporting extravaganza on October 3.
The personnel would provide technical assistance related to intra-force communication, maintenance of jammers, decrypting suspecting signals besides providing other logistic support, they said.
Sources said Chemical, Biological, Radiological and Nuclear (CBRN) teams of the Army will also be deployed during the Games.
They said a solution is understood to have been finalized between the Urban and Defence Ministries related to free stay of Armymen in the national Capital following which special arrangement has been made near Palam from September 15 to October 20 for them.
Earlier this month, the Urban Development Ministry had sought help from Defence Minister A K Antony to ensure that Army does not charge the Commonwealth Games Organising Committee for certain facilities provided by it during the mega event.
The sporting extravaganza is scheduled between October 3 and 14.
Sources said that Army personnel would liaison and help in maintaining security of different vital installations including top hotels and Games village, where foreign delegates and participants would be staying.
They said personnel have been earmarked for withdrawing them from various units and preparations are underway to send them to Delhi.
Over 70 countries are likely to participate in the sporting event. Delhi Police and central security agencies are striving hard to ensure fool-proof security for the event, which is being hosted by the country for the first time.
About 175 companies (17,500 personnel) of Central paramilitary forces, 3,000 commandos, 100 anti- sabotage teams and 15 bomb disposal squads will be put in security for the Games.