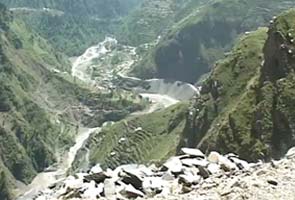 Poonch:
Rubina, 19, and Showkat, 21, fell in love and decided to get married two years ago. But the families of the young couple were not in favour of the alliance. The reason being distance - Rubina was from Srinagar while Showkat stayed 600 kilometres away in the Poonch district of Jammu.
But it was a road used by the Mughals that bridged this distance and united the lovers. Known as the Mughal Road, this 84-kilometre-long stretch has cut down the distance between the two places by a considerable 500 kilometres to a mere 100 kilometres.
"I got married finally, I feel very happy that the Mughal road has now opened...it was very difficult to travel to Srinagar through the Jammu route," an elated Rubina said.
Rubina and Showkat's story is just a small example of how lives have become much easier for people staying in Jammu and in the Valley, thanks to the Mughal Road. So far, the Jammu Srinagar National highway has been the only route connecting the Kashmir valley with the rest of the country. But the road is frequently blocked, especially during winters. The Mughal Road will now serve as an alternative highway, thus addressing issues of connectivity between the two regions. It, incidentally, is also the shortest link between the Valley and the rest of the country.
"I used to work in Rajouri earlier as labourer, but after the opening of the Mughal road we have returned to our villages," Imtiyaz Ali, a local said.
The opening up of the road, used by Mughal emperors more than four centuries ago, is also expected to boost tourism, an industry on which the state thrives, thus aiding in economic prosperity at large.