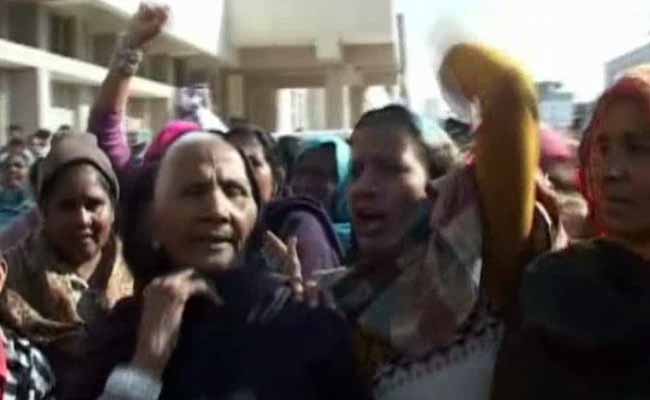 Chandigarh:
Three more persons have been arrested in connection with the alleged murder of a 27-year-old Dalit man, whose limbs were chopped off by suspected henchmen of a liquor baron in Abohar.
"We have arrested three more persons," DIG Bathinda Range Amar Singh Chahal told news agency PTI today over telephone.
The three arrested are identified as Harpreet Harry, Radheyshaym and Gulab, Mr Chahal said, adding that they were nabbed from a place near Chandigarh.
Another person, identified as Vicky, was arrested yesterday from Rajasthan in connection with the case.
Suspected henchmen of liquor baron Shiv Lal Doda, who is said to be a member of a prominent political party in the state, allegedly chopped off the limbs of the Dalit man, Bhim Sain, in the attack led by one Harpreet Harry after a heated exchange broke out between Mr Sain and Harpreet Harry on Friday night at a farm house in Abohar subdivision area.
An arm and a leg of his friend, Gurjant Singh Janta, were also severed in the attack. Both were rushed to a private hospital where Bhim Sain was declared brought dead.
Following this incident, police had booked several persons including Harry, Raja, Radheyshyam, Wazir, Gulab, Chhajju, Simran, Happy and some unidentified persons under various sections, including Section 302 (murder), of the IPC in connection with murder.
Facing flak over the alleged murder, the ruling SAD yesterday termed it as a fall-out of "gang rivalry" and asked Congress and other parties in Punjab not to paint it in "caste colour" for "cheap and unscrupulous pursuit of power".