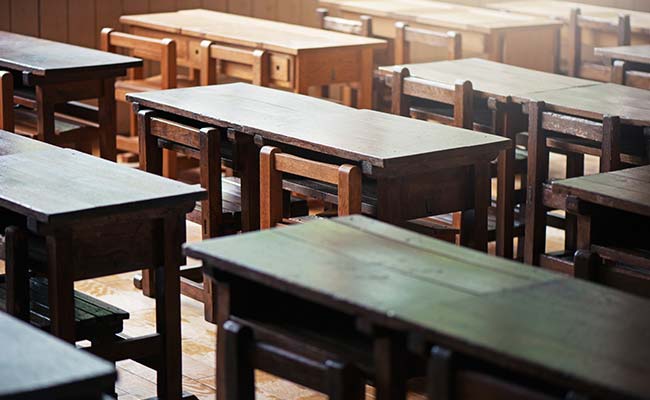 Imphal:
Following action against some primary schoolteachers, who were themselves enrolled as students in various medical and agriculture colleges and attending classes there, 30 such teachers have resigned in Manipur over the last few weeks.
Their move came after state Education Minister T Radheshyam gave such teachers a fair chance to quit the government job.
Earlier, the government took punitive action against nine teachers on charges of cheating, out of which eight were found to be medical students in two medical colleges in the state, while one was doing post-graduate course in agriculture in Meghalaya.
"The nine primary schoolteachers have to return salaries and allowances they fraudulently took all these years over a period of six months. Formal complaints have been lodged with the police stations concerned. It will be better if the remaining dubious teachers resign of their own volition," said Mr Radheshyam.
The Minister said that more complaints against such "cheats" were received and all cases would be examined shortly. This triggered the resignation of over 30 teachers.
The
modus operandi
of these teachers, according to officials, is to engage some local youths to teach the primary school students on payment of a fraction of their salary.
Officials confirmed that at least five head masters had been suspended on the charge of colluding with the absentee teachers and not bringing their long absence to the notice of the higher-ups.
The officials said there could be many more teachers in the medical colleges or gainfully employed in some other government offices as well.