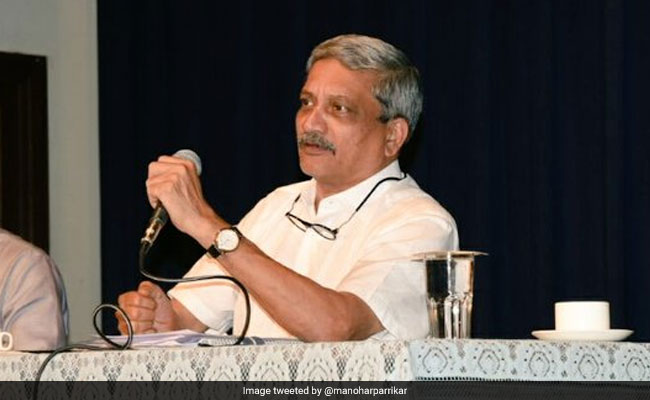 Panaji:
The Goa Chief Minister's Office on Sunday said that a letter of repentance and introspection purported to be written by ailing Chief Minister
Manohar Parrikar
being circulated on social media and is "not authentic" and "mischievous".
"It has been observed that many messages are floating on social media, attributing it to the CM's authorship. Such messages are not authentic and mischievous. All messages of CM @manoharparrikar will be communicated directly by him or through his verified social media handles only," the CMO said in a statement issued on Sunday.
The letter which appears to be styled after a hoax letter, circulated soon after Apple co-founder Steve Jobs's demise in 2011, went viral on the social media over the weekend and has content which is reflective and repentant in nature.
Mr
Parrikar
was admitted to the Lilavati Hospital in Mumbai on Februry 15 for stomach pain, but later shifted to a New York-based medical facility, where he is being treated for advanced stage of pancreatic cancer.
The CMO has maintained that Mr Parrikar is suffering from "mild pancreatitis" and is responding well to treatment.
Meanwhile, in a statement issued here, Speaker Pramod Sawant, in a statement, said that Mr Parrikar spoke to him on Sunday and sought an update on the goings-on in state administration.
"CM took an update of general and administrative matters in Goa. He also informed the Speaker that he's starting with a second phase of treatment from tomorrow (Monday). He has also appealed to the people of Goa not to believe in rumours about his health being spread by vested interests," said Mr Sawant in the statement.