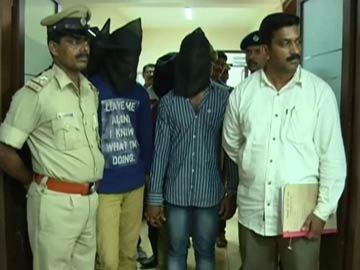 Mangalore:
A case of two friends allegedly forced to perform sexual acts in front of their abductors and threatened with posting the video on the internet has been reported from Mangalore in Karnataka.
Eight people have been detained in the case. Three of the accused are already facing criminal charges.
Police said a 22-year-old medical student and her friend were returning from a party on Thursday night when a group of men allegedly surrounded their car on a highway, about 18 km from Mangalore city.
The friends allege the men forced them to drive to a secluded 'guest house' where they forced them to engage in sexual acts in front of them while they shot them doing so.
They also allegedly demanded Rs 25 lakh for not posting the video on the internet. The men said if the friends failed to pay the amount, they would send the video to their parents and college principal.
Scared that the video may end up on social media sites, the couple agreed to pay Rs 3 lakh.
The police, however, acting on a tip off, managed to raid the house of one of the accused and recovered the video clip.
The friends claim the accused belonged to a pornography racket in the area.