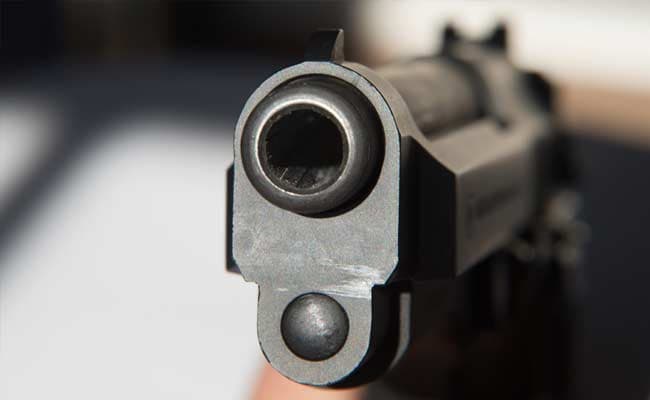 Ahmedabad:
A man, who held a family hostage in Gujarat's Mahisagar district, was shot dead by the police, an official said today.
Three policemen were also injured in the incident.
Sajid Hanif held four women and a child hostage last night at a house in Lunawada town, about 130 km from here, Mahisagar Superintendent of Police Usha Rada said.
"The police received information that a man, accused in cases of loot and extortion, was roaming in Lunawada, wielding sword and terrorising people in Polan School area of the town," she said.
"When the police tried to corner Hanif, he entered a house and held four women and a child hostage," she said.
When the policemen tried to rescue the women and the child, Hanif attacked them with a sword, injuring two personnel.
A police sub-inspector then shot at Hanif. He sustained three bullet injuries and was killed on the spot, Ms Rada said.
"Two policemen were injured when Hanif attacked them with the sword. Another policeman was hit by a bullet that bounced after the sub-inspector fired it from his revolver," she said.
There were already 48 FIRs registered against Hanif, the SP said, adding that he was recently released after serving a jail sentence.
"He was trying to create terror and was seen on several occasions roaming around with a sword. There were several FIRs against him, mostly pertaining to cases of extortion and robbery," Ms Rada said.