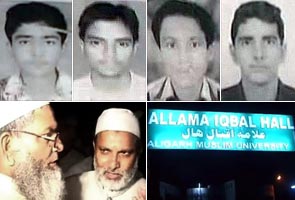 Aligarh:
Four students of the Aligarh Muslim University (AMU) have reportedly gone missing. Zeeshan, Moinuddin, Shakir and Ali Amir have been missing since January 23.
They are classmates of Azim, an 11th standard whose name featured in the First Information Report (FIR) that was registered after after one of the candidates for the post of University President was attacked.
The student body elections returned to the AMU after a three and a half year hiatus. Now these acts of violence are threatening to derail the process once again.
The police has begun investigating the case.