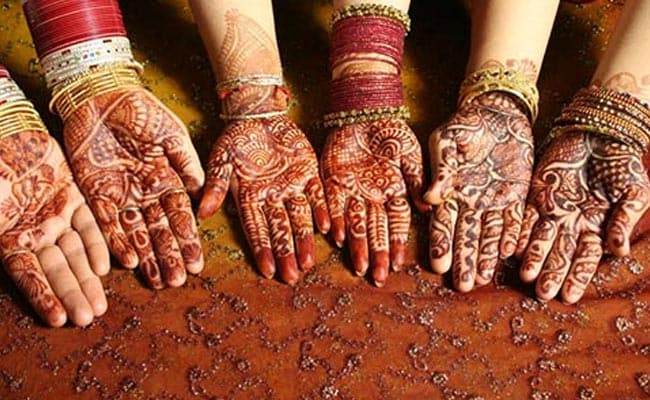 Sukma (Chhattisgarh):
Life in the Maoist-infested district of Sukma in Chhattisgarh seems to be changing with time. The villagers who used to fear the CRPF jawans in uniform have now started seeing them as their saviours.
Now, they are even starting their married life with the blessings from the CRPF Jawans and officers posted there.
On Sunday, a mass marriage ceremony was held at Sukma district headquarters in which 12 couples tied the nuptial knot and started a new life.
CRPF officials gave presents to the couples who got married.
During the marriage ceremony, some jawans became the brother of the bride, while some became the relative of the groom.
The event was organized at Sukma Mini stadium.
The newlywed couples were felicitated by DN Yadav, the commandant of the 74 corps of CRPF.
A token money of Rs 1,100 was given as a blessing and 12 pairs of sarees were given as gifts to the couples.
District Collector Haris S said that the mass wedding organized by the second battalion is a good initiative.
"Participation in the program is commendable. We hope to see more such in the future. The district administration will cooperate fully in such programme," he said.