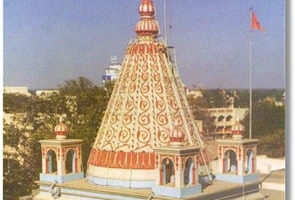 Aurangabad:
In a major embarrassment for the state government, the Aurangabad Bench of the Bombay High Court on Friday stayed the new board of trustees for the world famous Shirdi Saibaba temple.
"The court has stayed the new board of trustees till further orders as certain norms have not been framed for the committee," Shri Saibaba Sansthan Trust (SSST) lawyer RN Dhorde told IANS.
Accordingly, till the next decision in the matter, a three-member panel will oversee the work of SSST, which manages the work and administration of the world famous Saibaba temple of Shirdi, Dhorde said.
Friday's ruling was given by a division bench comprising Justice Bhushan Gavai and Justice SP Deshmukh and comes barely three days after the state government hurriedly appointed a new committee late on Tuesday.
Siddheshwar Thombre, lawyer for the petitioner, said norms for the appointment of members to the SSST board have not been framed and hence the court granted a stay order.
The state government appointed a new board to replace the old set, which had been sacked by the court March 13, and to meet the May 28 deadline set by the court.
Veteran Congressman Jayant Sasane, who was chairman in the outgoing board, had made a comeback to the post for another three years, besides two other trustees who were retained in the 17-strong SSST board.
The court order had come in a public suit filed by social activist Sandeep Kulkarni, who alleged that the SSST managing committee misappropriated funds worth Rs.2 billion, among other things.
One of the richest religious trusts in the country with assets worth nearly Rs 20 billion, the SSST is the governing and administrative body of the world famous Shri Saibaba's samadhi temple and all others temples in the premises, and devotes itself towards development of Shirdi village and surroundings.
The official said, on an average, the temples collected around Rs.12.50 million per day in offerings and donations.