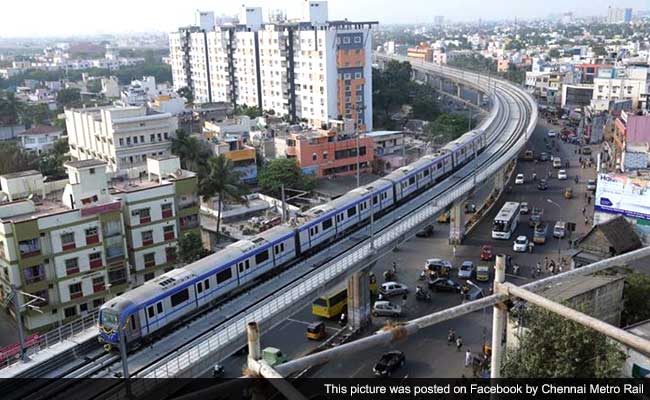 Chennai:
The much-awaited Chennai Metro Rail is set to be launched tomorrow by Chief Minister J Jayalalithaa. The overhead stretch that will be inaugurated on Monday, part of the first phase of the network, will Alandur in the southern Chennai with Koyambedu, the hub that connects to the northern parts.
The 10 km stretch, which Ms Jayalalithaa would inaugurate through video conferencing, would be covered in 18 minutes. The line is likely to be extended to connect to the airport, further south. Once completed, the Rs 14,600 crore project would span 45 km and connect 32 stations.
The cars to the used by Chennai Metro have been manufactured by Alstom, and would have four coaches that can carry 1276 passengers, with seating for 144. Space has also been earmarked in the cars for four wheelchairs. As a first of its kind, the Chennai Metro will feature an overhead luggage carrying rack.
With related facilities like parking lots yet to be completed at the stations, commuters would not be able to drive up to the station.
The Chennai Metro Rail project was approved during the previous DMK regime. There have been allegations that, although ready earlier, the ruling AIADMK did not want to inaugurate the project when AIADMK chief Jayalalithaa was out of power for eight months, till the Karnataka High Court acquitted her from the disproportionate assets case.