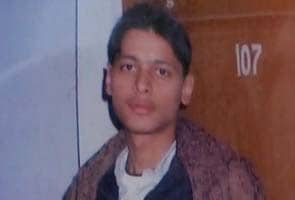 Varanasi:
The Shrivastava family in Varanasi is devastated. They say that their 22-year-old son Ankit committed suicide on Sunday while video-chatting with his girlfriend on Facebook and that she did nothing to stop him. The police says that's not correct.
Ankit's mother says that before he hung himself, he fought with his girlfriend, who lives in the same city, and then sent her a message on Facebook to say he was going to kill himself. No suicide note has been located, the police says, adding that Ankit appears to have killed himself after and not during his video chat with his girlfriend.
"My heartbroken son must have thought that the girl will stop him from killing himself, but that did not happen," said Ankit's mother Indra Bala Shrivastava.
The police are now centering their investigation around the Facebook chat between Ankit and his girlfriend. They have now managed to access his Facebook account. They also say that so far, they have not questioned her or her family.
"On Sunday night, we received a call that 22-year-old Ankit Shrivastava has committed suicide. His family has told us that Ankit was in love with a girl but her family did not want her to marry Ankit and that is why he committed suicide. We are investigating the case," said Santosh Kumar Singh, Superintendent of Police, Varanasi City.
"Ankit was a well-behaved boy. He never created any problem. I have heard that the girl used to come to his place a lot. On that night, when we came back, we saw Ankit's computer was on. We thought he must be chatting or surfing the Internet. But the next day, we were shocked to read in the newspapers that the girl was watching when Ankit hanged himself," said Ankit's neighbour Seema.