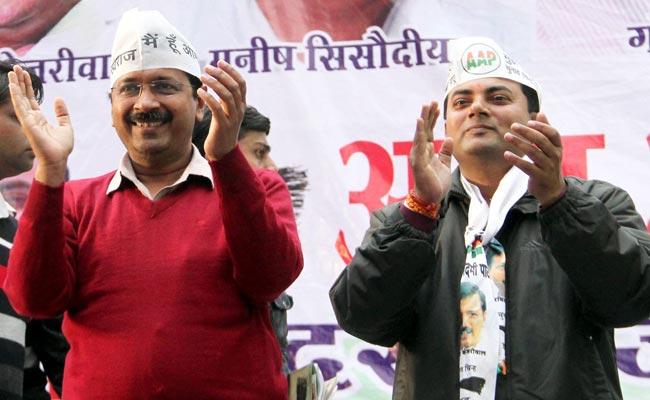 New Delhi:
Three days before Delhi votes for a new government, Arvind Kejriwal's Aam Aadmi Party assesses that it is winning a majority in the capital and by a wide margin. And that 53 per cent of the capital's voters want AAP chief Arvind Kejriwal to be the next Chief Minister.

AAP leader Yogendra Yadav said today that an internal survey of the party suggests it is likely to win 51 of Delhi's 70 seats. That assessment, which the party calls its "Most Likely Scenario," gives the BJP 15 seats and the Congress and others four.

Less than an hour later, Prime Minister Narenda Modi, addressing his last election rally in the capital, trashed such surveys. "In the last election, they declared they would win 50 seats even when results were not out...when I was contesting the Lok Sabha elections from Varanasi, surveys predicted I would lose badly, but I won," he said.

A party needs 36 seats to form government in Delhi. No party managed that in elections held 13 months ago, leading to a hung house. The BJP had the maximum, 31 seats.

The AAP survey, claimed Mr Yadav today, shows that 86% voters have made up their minds which party they will vote for and 14% are still undecided.


"We asked people whom they want as CM. 53% said Kejriwal, 34% said Kiran Bedi of the BJP and only 7% wanted the Congress' Ajay Maken," said the AAP leader, who is also a known psephologist.
In a "best case scenario," he said, AAP expects to bag 57 seats and in a worst case scenario, 44 seats, with the BJP getting 20.
NDTV's poll of opinion polls shows that AAP has closed the gap with the BJP which was seen as way ahead six weeks ago. Also that the momentum at present is with AAP.