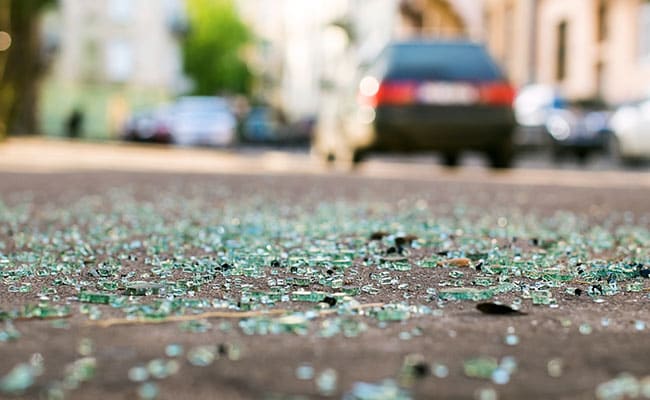 Amarkot:
Two policemen on duty at a check post were killed in Punjab's Tarn Taran district after being hit by an SUV that dragged them for over 90 metres before stopping, police said on Sunday.
The accident took place near a bus stand in Amarkot village on Saturday night.
"The SUV was at a high speed and the driver was in an inebriated state. The two policemen on duty were crushed to death by the SUV," Senior Superintendent of Police (SSP), Tarn Taran, Darshsan Singh Mann said.
He said the policemen were standing on the side of a road and managing a check post.
They were dragged by the SUV for around 90 metres. The policemen were taken to a hospital where they were declared brought dead, he said.
The deceased were identified as Constable Harbhjan Singh and Home Guard Constable Kuldeep Singh.
The SSP said the SUV's owner was identified and he has claimed that at the time of accident his driver was driving the vehicle.