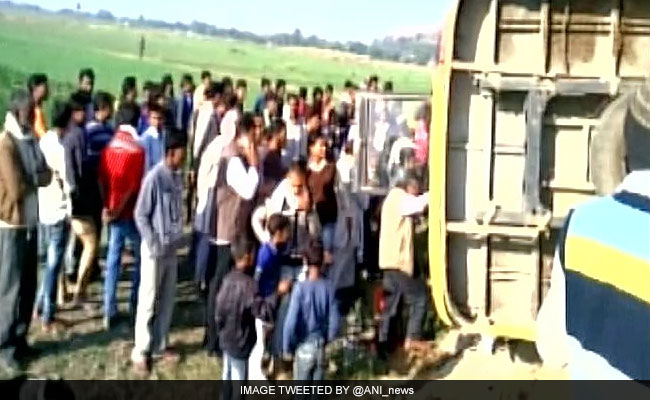 Chhattarpur, Madhya Pradesh:
Seventeen children were injured, six of them seriously, when their school bus overturned near Muderi village in the district today, police said.
The bus of Christ Jyoti School in Lavkush Nagar in Chhattarpur was carrying children to the school from Chandla.
It overturned near Munderi, nearly 70 km from the district headquarters, while the driver tried to save a motorcyclist, Sub Divisional Officer of Police, Lajjashankar Mishra said.
Six children were seriously injured in the mishap and were admitted at Chattarpur district hospital, while the remaining were sent home after getting first-aid, he said. A case has been registered in this regard and further investigations are on, police added.