Highlights
Chennai cops seen indulging in arson in videos that went viral
Violence broke out on Tuesday at landmark Marina Beach
Investigation will be complete in a week: top cop to NDTV
Chennai:
On a day when Chennai's hold on a
massive, peaceful protest loosened suddenly
, the videos tumbled out in quick succession - men and women in police uniforms setting autorickshaws on fire, vandalising property, raising their lathis or batons high above their heads and bringing them down with crashing force on parked vehicles.
Within minutes, the videos had been tweeted
by
top Tamil personalities like Kamal Haasan
and Arvind Swami, demanding the police explain what was caught on camera. NDTV cannot verify the authenticity of the videos.
Four days after the violence, top police officer V Balakrishnan said that an investigation should be completed within a week to determine if those in uniform were really police personnel, and if so, to identify them. He also acknowledged it was a mistake for his force to have ignored what was spreading quickly on Facebook, WhatsApp and Twitter. "One lesson for us is to track the social media, particularly messages going viral and take cognizance," he said, acknowledging that an official comment on the videos should have been shared much sooner.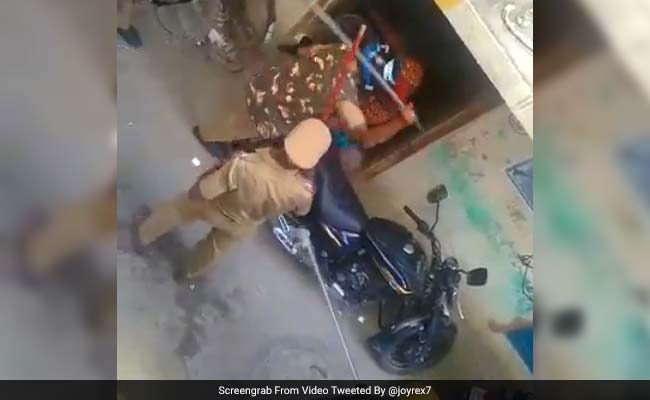 Instead, it was hours later on Tuesday night, by when public anger was seething, that senior cops first described the videos as morphed, and then agreed that they should and would be investigated.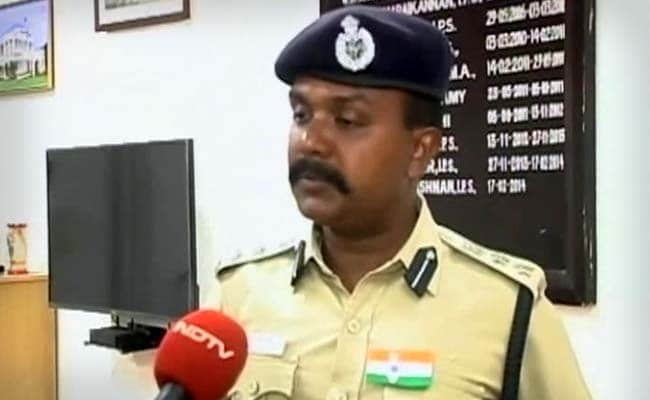 Till that morning, the sit-in at Chennai's Marina Beach had been an exemplary protest. Though there are differences over its cause - the ending of a ban on the bull-taming sport of Jallikattu - the demonstration set a new bar in how it was handled by the students who amassed it, largely with the help of social media. At times, over a week, there were 15,000 people at the Chennai landmark. Volunteers provided food and water, picked up litter, turned away politicians, guided visitors and traffic. "The first six days displayed a perfect model on police - student collaboration and cooperation. We helped them, they took over even regulating traffic," said Mr Balakarishnan to NDTV.
But the calm was eviscerated when the police asked students to vacate the beach to allow preparations for Republic Day. Students were hit with lathis, some threatened to walk into the water to avoid being evicted, stones were thrown at the cops, and suddenly, nearly 50 vehicles parked at a nearby police station were on fire, the metal hissing for several hours after. The police was accused of unwarranted force. There were reports of a fishing market nearby being set on fire, a pregnant woman being pushed so hard that she miscarried. The word on the street quickly changed to anger, and massive traffic jams grid-locked the city for hours.
The police maintains that it was "outsiders" and "anti-nationals" who wormed their way into the protests to engineer riots. "Anti-social elements threw a petrol bomb from a terrace and that set the fish market on fire. We have video evidence. Reports of police attacking a pregnant woman is false. If anyone files a complaint on attacks by police we will act on it," said Mr Balkrishnan, who is the Deputy Commissioner of Police.
He pointed out that despite the provocation, the police used tear gas to
control the crowd and confronted a crisis at Ice Station
, the police office that was vandalised. "They attacked the station, our women police were stranded inside and they sent an SOS. We sent reinforcements and had to break open the window lest they would have asphyxiated to death," he said.
(NDTV cannot verify the authenticity of this video)
102 police personnel were injured and close to 200 people have been arrested for the violence.