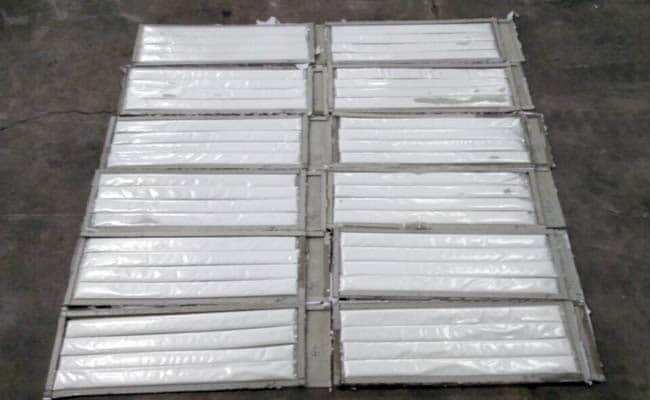 Chennai:
An export consignment to Malaysia of what was supposed to be leggings material turned out to be a cover-up for illegal export of narcotic drugs.
Nearly Rs 5 crore worth of what is called a controlled narcotic substance called pseudoephedrine has been seized by Directorate of Revenue Intelligence or DRI in Chennai.
About 23.9 kg of the drug named in NDPS Act was found in packing material of dyed cotton bales in export consignments meant for Malaysia.
Four smugglers trying to flee in a vehicle, including the man suspected to be the mastermind, were also chased and arrested by the DRI.
Officials also seized nearly 10,000 tablets of another much abused drug Alprazolam named under schedule H1 of NDPS Act.
These were recovered from 33 packets sent as a speedpost parcel from Bareilly in Uttar Pradesh to Mannady in Chennai.