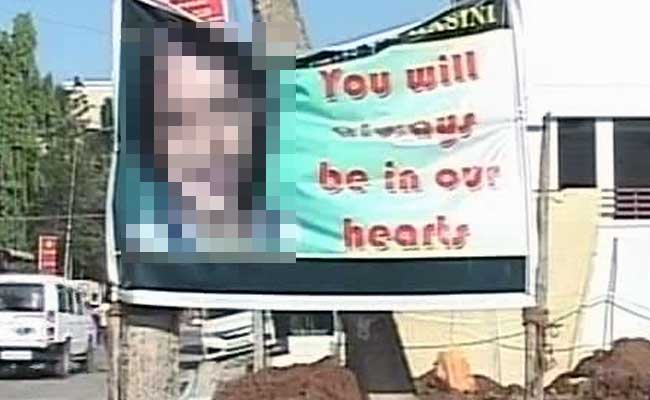 Highlights
Cops say the girl died after the accused stuffed her mouth with a cloth
He burnt the girl's body, put it in a bag and dumped it on a highway
Police have tracked down a man who allegedly confessed to the crime
Chennai:
A Class 3 student was sexually assaulted, suffocated, burnt and dumped in a bag on Sunday in Chennai, a city caught in a political drama that has also demanded the attention of the police. A neighbor who works with a software company has been arrested and charged with the rape and murder.
The girl suffocated when the accused, Dhashyant, allegedly stuffed her mouth with a cloth to stop her screaming. The police say his phone had many child pornography clips.
The unspeakable brutality of the crime has generated rage across Chennai, where hoardings have come up demanding justice for the child.
The seven-year-old was kidnapped while she was playing near her home in Mugalivakkam in the city last evening. Her parents were reportedly out and she was playing alone. When they returned, they could not find her anywhere.
After searching many apartments in their complex, they reported the little girl missing.
After inquiries in the neighbourhood, the police tracked down 32-year-old Dhashyant, who stayed in the apartment just above the girl's. He allegedly owned up to the crime.
A mechanical diploma holder, he allegedly lured the girl with a puppy.
He is believed to have told the police that he tried to rape the child and when she started screaming, he used a piece of cloth to shut her down.
When he realized that she had gone limp, he burnt the body, put it in a travel bag and dumped it on the highway.
The incident has jolted the Tamil Nadu capital in the middle of a breathless power tussle between VK Sasikala and the man she wants to replace as Chief Minister, O Panneerselvam.
The opposition DMK has alleged an administrative vacuum in which there is confusion over whether the government and the police should report to the Chief Minister or the chief of the ruling party.