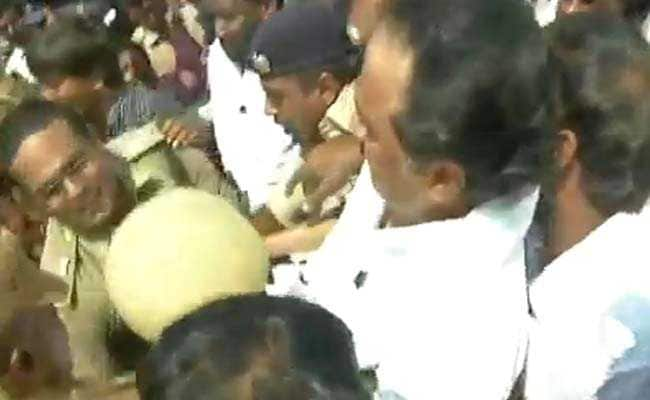 Chennai:
The DMK-led opposition parties' bandh, demanding the establishment of Cauvery Management Board to ensure water for farmers as per the Supreme Court orders, began in Tamil Nadu today.
With a key traders' body of Tamil Nadu too is backing the shutdown, retail outlets, grocery shops and establishments were closed in most of the places across the state, including Chennai and the Cauvery delta districts of Tiruchirappalli and Thanjavur.
The banks, pharmacies, hospitals and schools, however, remained open.
Due to the backing of key opposition-affiliated trade unions, including DMK's LPF and CPI's CITU, the operation of state-run buses, too was affected.
The shutdown for Cauvery Board was marked by protest demonstrations and impromptu rallies.
The shut down was marked by DMK working president MK Stalin holding a black flag and leading a rally of opposition parties with thousands of various parties' cadres participating in it.
Tamil Nadu Congress Committee president Su Thirunavukkarasar and Viduthalai Chiruthaigal Katchi chief Thol Thirumavalavan too were accompanying Stalin.
In Tiruchirappalli, former minister and DMK strongman KN Nehru was leading a rally.
The DMK and other opposition parties have been staging protests across the state for the past four days over the issue.