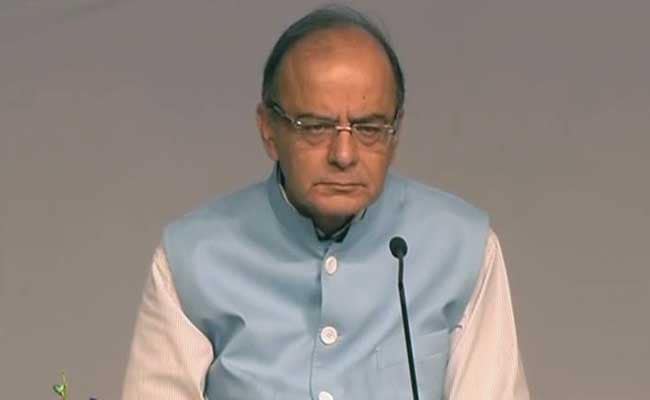 The Lok Sabha has passed the Aadhaar Bill, 2016, which aims at empowering the government to ensure that its subsidies and services reach the right people and directly. Finance Minister Arun Jaitley said this takes the massive scheme beyond merely assigning a unique identity to residents.
Aadhaar Bill made easy in 10 points:
Once the Aadhaar (Targeted Delivery of Financial and Other Subsidies, Benefits and Services) Bill, 2016, bill is enacted, the government can provide targeted services to beneficiaries using the unique identity numbers, called Aadhaar, assigned to them.

It will be given to every person who is a resident.

Mr Jaitley said today that 97 per cent adult Indians now have an Aadhaar card, while 67 per cent children have also been enrolled for Aadhaar. The minister said five to seven lakh people are being added to the system each day.

Mr Jaitley rejected apprehensions raised by Biju Janata Dal lawmaker Tatagatha Sathpathy that the Aadhaar card can be misused for "ethnic cleansing." He also allayed fears on privacy being affected, promising confidentiality of information.

Mr Jaitley said the Aadhaar number will not be misused since the overseeing authority can respond to an authentication query only with a positive, negative or other appropriate response. It is not permitted to share biometric attributes, including finger prints and iris scans.

Such details, the minister said, can be shared only under two circumstances - for national security or on court orders.

The bill also calls for imprisonment of up to one years and a minimum fine of Rs 10 lakh for any person extending unauthorised access to the centralised data-base, or for revealing any information stored in it.

The Aadhaar card can be used as proof of identity, but not as a proof of citizenship or domicile status.

The bill calls for the government to ask a person to apply for an Aadhaar number, if he doesn't have one, while providing alternative means of identification in the interim.

The Aadhaar Bill was passed today by the Lok Sabha by voice vote as a Money Bill. This means that the Rajya Sabha can only discuss it and will be deemed to be passed after 14 days.