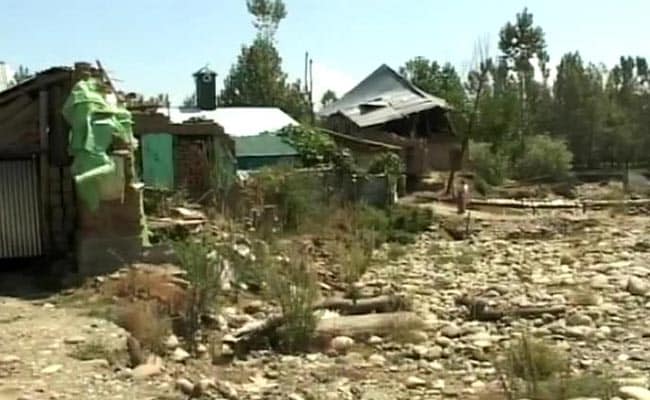 New Delhi:
The leaders of three major trade organisations in Jammu and Kashmir were arrested in early morning police raids today after they called for a bandh or shut-down to protest against what they say is the state government's failure to provide relief for last year's devastating floods.
Here are the latest developments:
The police said these are "preventive arrests" to stop them from leading protest marches in capital Srinagar. The floods had struck one year ago today, months before elections were held in the state.

Today's bandh call is being supported by separatists and the opposition National Conference. They allege the Mufi Mohammad Sayeed government has failed to rehabilitate the Valley's people.

"In a series of midnight raids Mufti Syed has ensured the arrest of all the Trade Body leaders. Their crime? Unhappiness over flood relief," tweeted frmer J&K chief minister and National Conference leader Omar Abdullah. "Shame on Mufti the Dictator," he said.

The central government has so far granted a Rs 5,000 crore package for flood relief which has been slammed as "grossly inadequate."

Mr Abdullah, who was chief minister when the floods struck, had promised Rs 44,000 crore in relief and is now demanding a package of that amount from the current government.

The traders said they are waiting for central relief. They said what the state needs is new life infused into the economy of Jammu and Kashmir with a comprehensive reconstruction and development package.

"We left no stone unturned to represent the case of victims but now we are disheartened. Finance Minister Arun Jaitley, during a meeting in Delhi assured us that a package will be announced in a short span of time. Is one year not enough time?" said Sheikh Ashiq, the head of a trade body.

"We are apprehensive that the state economy might collapse in the couple of years to come. The business community may not be able to repay loans and general public, most of whom are flood victims, do not have the spending capacity now," Mr Ashiq said.

Deputy Chief Minister Nirmal Singh had said yesterday that a big financial package will soon be sanctioned to the state for the rehabilitation of the affected people. Mr Singh's party, the BJP, is a partner in the J&K government led by the People's Democratic Party or PDP.

"Centre had given some money which we distributed. A big package will be announced soon. You know the government has to go into the details as to where the money will be spent, (but) it will come soon," Mr Singh said.