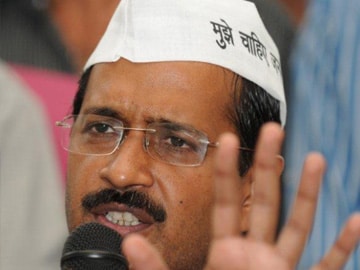 Arvind Kejriwal's Aam Aadmi Party wrote to Congress President Sonia Gandhi and BJP chief Rajnath Singh earlier this week, seeking to make their stand clear on 18 issues including the formation of the anti-corruption Jan Lokpal and audit of power companies.


Following are the 18 issued raised by the AAP:
The VIP culture should be stopped in Delhi. No MLA, minister or Delhi official will use a red beacon on their cars. Neither will they live in big bungalows nor take any special security.
Passing of the Janlokpal Bill, the same version for which Anna Hazare held fasts.
People will take decision directly in 'mohalla sabhas', which will be held in every locality and colony.
The AAP demanded complete statehood status for Delhi. Central government's hold on DDA and Police should end.
The party also demanded a special audit of all electricity companies in the national capital from the time these were privatised. The companies that refuse to participate, their licenses should be cancelled.
Electricity meters should be checked.
There is 220 litres of water available for every person daily. Where is it?
AAP wants unauthorised colonies should be regularised. 30 per cent of Delhi's population lives in such colonies and these should be regularised.
The party demanded to know if the Congress and the BJP will support its decision to give clean and affordable 'pakka houses' (built up houses) to those living in slums.
It also sought their support to give regular jobs to those working on contractual basis.
It wants to give infrastructural facilities like roads, electricity, water and basic facilities to the ordinary trader.
AAP said it is against Foreign Direct Investment (FDI) in retail.
The party wants to provide facilities and subsidies to farmers in the villages in the national capital.
The party also demanded to know the Congress and BJP's stand on opening 500 government schools, stopping donations in private schools and making the fee system transparent.
The party said it wanted to open new government hospitals with better facilities.
It also wants to have special security units for women and wants all harassment cases to be tackled within three months.
It wanted to set up enough courts and appoint judges so that all cases are dealt with within six months.
The AAP wanted to know whether the municipal corporations of Delhi will support them on these issues.