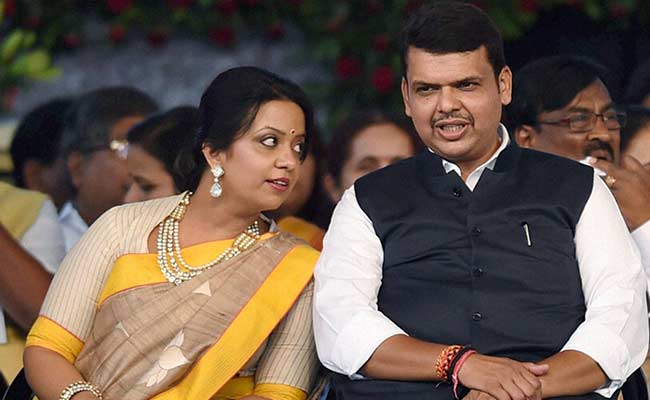 Mumbai: Devendra Fadnavis, man of the moment, faces some big challenges beyond Friday's blockbuster oath ceremony at Mumbai's Wankhade stadium. Not least, he has to prove his government's majority in the Maharashtra Assembly within 15 days.
Here are six immediate challenges:
Political Stability: The BJP is a minority government right now. Sharad Pawar's Nationalist Congress Party or NCP has unilaterally offered "outside support" and said that when the new government is tested on the floor of the House, its 41 MLAs will abstain from the vote. That will ensure that Mr Fadnavis will pass his first test. But in return the NCP would expect the BJP to go slow in a number of corruption cases against its leaders. The possibility of a renewal of its alliance with the Shiv Sena seemed to brighten this evening when Sena chief Uddhav Thackeray attended the swearing in ceremony. "His being there was a big step. Our talks are moving in the right direction," said Mr Fadnavis.
Saving Mumbai: 'Amchi' Mumbai. Maximum City. Urbs Prima. A reality check reveals the financial capital is on ventilator. It has no open space, little greenery, terrible roads, inadequate transport facilities, midnight traffic jams and unaffordable homes. The burgeoning metropolis has been screaming for help for years but to no avail. Is Mr Fadnavis listening?
Action Against Corruption: Adarsh, Irrigation, Lavasa. It's a long laundry list of corruption cases that the BJP has repeatedly hit at the Congress and NCP with. Mr Fadnavis was at the forefront of the attacks his party, the BJP made while in opposition, on the previous regime. Will the BJP act tough as promised? Mr Fadnavis has already promised it. But the NCP will be breathing down their neck. The Shiv Sena will lose no opportunity to remind its old ally of their campaign promise to end corruption.
Economy Interrupted: There are high expectations from Mr Fadnavis, who has a keen interest in the economy and business management credentials from Berlin. Legend has it that even Congress leaders like the late Vilasrao Deshmukh would wait to hear young Devendra's critical dissection of the state budget in the assembly and applaud it. Well he has his task cut out - the state's coffers are more than just empty. The state has a total debt of over Rs 3 lakh crore. Add to that the pre-election splurges by then Chief Minister Prithviraj Chavan, which pushed the estimated revenue deficit for Financial Year 2014-15 from Rs 4,100 crore to Rs 26,000 crores. The new chief minister said today, "It is known that the state has a huge fiscal deficit. There has to be transparency and accountability."
Bitter Harvest: Droughts, floods, hail storms and unseasonal rains have further hit Maharashtra's agriculture story. The unpredictable conditions have forced smaller farmers into penury and driven many to suicide. There is an urgent need to increase processing facilities and improve insurance schemes for vulnerable farmers. Mr Fadnavis would also want to keep a keen eye on Nashik: Asia's biggest onion market.
India Inc's Backing: Industry was not all praise for Mr Chavan. Power cuts, very high tariffs for industrial power and problems with acquiring land have been their constant complaints. The new chief minister will also have to ensure speedy clearance of infrastructure projects. Hailing from the more under-developed region of Vidarbha, he would be keen to bring prosperity in the region.