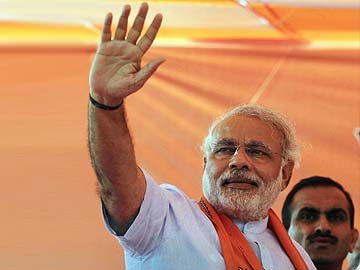 Ahmedabad:
A Gujarat court today ruled that Narendra Modi will not face charges in the 2002 riots in the state, rejecting a petition by Zakia Jafri, whose husband Ehsan Jafri was burnt alive by a mob.
Here are the highlights of the 440-page order:
Not enough material on record to support allegations against the accused persons that can satisfy this court.

Charges are levelled in a systematic manner against all accused from different angles and record too presented to prima facie establish it as offence, but after sound study of the records, court has concluded that there is no prima facie evidence against the accused persons.

Train burning incident is not pre-planned conspiracy by government's office bearers, cannot be concluded that it was abetted by them.

The events cannot be described by foreign terminology - ethnic cleansing and genocide.

Request for Army sent in time.

Modi addressed both the communities on Doordarshan and appealed for peace. It shows that police and security forces were deployed to control the law and order situation in the state. In such circumstances, accused's act cannot be interpreted as conspiracy or abetment.

Court does not agree that Modi did not take positive steps to control riots. In its closure report, SIT has elaborately dealt with this aspect and court agrees with it.

Zakia Jafri has described horrible incidents in her complaint, but this court can take them as her perception and it can evaluate them by the yardstick of law. To initiate criminal proceedings against somebody, court has to take into consideration the material on record, and Sanjiv Bhatt and R B Sreekumar's revelations do not prima facie appear trustworthy.

The details revealed by Sanjiv Bhatt do not get any substantiation from anywhere and hence his claim that he was present in the meeting and allegations against Modi do not prima facie appear substantial.

This court believes that the state government undertook necessary process and took efforts to control law and order as per the requirement of the situation. This court cannot decide on whether they were enough on basis of their moral and principle duty... It is quite natural that all people cannot be satisfied with the efforts of people who were in power. It is also natural that they express their displeasure towards it. This court agrees with SIT that Modi took enough efforts in short time after Godhra carnage to see that law and order situation does not deteriorate further and situation remained peaceful.