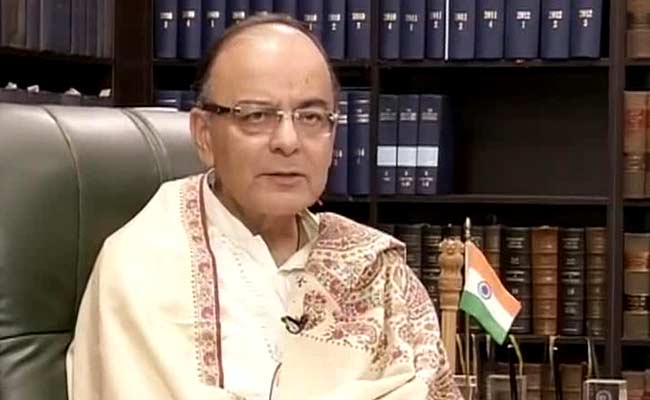 New Delhi:
Finance Minister Arun Jaitley told NDTV on Wednesday evening that he has spoken to every Congress leader on the Goods and Services Tax Bill to break a deadlock in Parliament and is optimistic that the key reform measure will be passed in the winter session that begins today.
Here are the latest developments:
"I have spoken to every Congress leader on GST in the last session. I have spoken in detail to leaders in Congress parliamentary party," Arun Jaitley told NDTV. "Most of the parties are supporting the bill. The numbers are with the bill. I am optimistic about the bill. I think it will get passed."

Mr Jaitley's comments came hours after Congress Vice President Rahul Gandhi said in Bengaluru that the government must reach out to the Opposition and address issues raised by it in its objections to the GST bill.

"Do we want the GST? Are we ready to compromise on GST? Are we ready to talk on GST? Absolutely. Are we going to accept just being thrown aside, no. So we are not trying to stall Parliament. We want the GST that suits the country and benefits the country and we are ready to have that conversation without a problem," Mr Gandhi said.

Pointing out that a flaw in the GST bill can lead to a lot of harm, Mr Jaitley said he expected the Congress to be flexible. "The three suggested changes in GST didn't exist when Pranab Mukherjee was the finance minister or Mr Chidambaram approved the standing committee report," he said.

"GST was not our idea, it was a Congress idea but it's a good idea," Mr Jaitley said. "I hope the Congress sticks to the good it proposed rather than flaw it."

The GST bill has been blocked in Parliament by the opposition Congress which has demanded key changes in it. The government needs the Congress' support to push the bill through the Rajya Sabha or Upper House, where it is in a minority.

The government held multiple meetings on Wednesday trying to build support for the bill, which aims at doing away with more than a dozen state levies to create a single market, in the most ambitious tax reform since Independence.

"People have great expectations and that is why Parliament should function and be productive," PM Modi had said at the all-party meeting on Wednesday morning.

On the Opposition's plan to corner the government by insisting on debate on "rising intolerance" before other work in Parliament, Parliamentary Affairs Minister Venkaiah Naidu said the government is "ready for a debate on intolerance...it has nothing to feel shy about."

The government wants to implement GST by April 2016, but the deadline may be missed if Parliament does not pass the bill in the winter session.