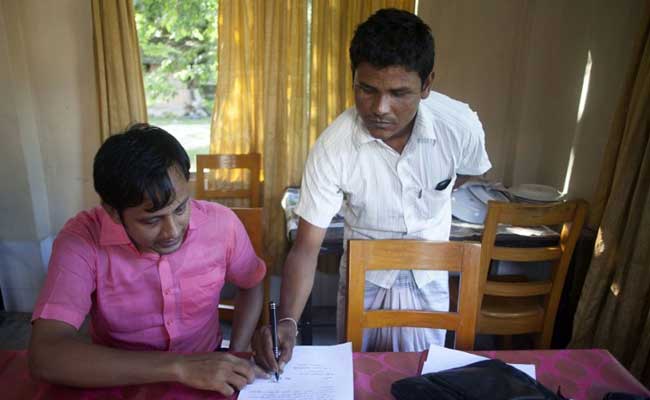 Dahala-Khagrabari, Bangladesh:
Bangladesh and India will, at one minute past midnight, swap tiny islands of land following a historic border pact in June.
Here is your 10-point cheat-sheet to this big story:
Officials of two nations will hoist their respective national flags in 162 enclaves - 111 in Bangladesh and 51 in India.

After that, the enclaves - pockets of one country's territory surrounded by the other - will cease to exist.

More than 50,000 people who have been living in the enclaves will now access citizenship benefits such as schools, power and healthcare that they have lacked since 1947.

There will be a ceremony on the stroke of midnight to light 68 candles to mark the years of stateless limbo since the end of British colonial rule.

Parul Khatun, 35, a resident of an Indian enclave recalled how she was kicked out of a Bangladeshi hospital when she was about to give birth as she lacked a national identification card. "I'll be a Bangladeshi citizen who can enjoy all the benefits," she said.

The parcels of land survived partition of the subcontinent in 1947 after British rule and Bangladesh's 1971 war of independence with Pakistan.

Officials of both nations this month conducted surveys, asking residents to choose a country.

The overwhelming majority of people living in Indian enclaves in Bangladesh opted for Bangladeshi citizenship.

But nearly 1,000 people on the Bangladesh side opted to keep their Indian nationalities, meaning they will leave their homes by November for India where they will be resettled in West Bengal.

In India, all of the Bangladeshis living in the 51 Bangladesh enclaves decided to switch nationalities.
Post a comment