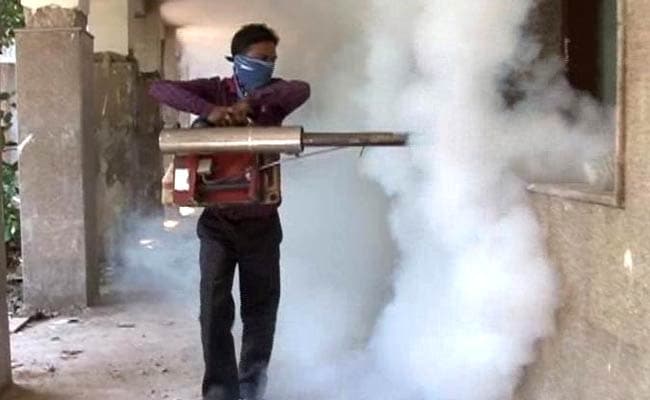 New Delhi:
Private hospitals and nursing homes in Delhi have been summoned for a meeting with Health Minister Satyender Jain this evening amid mounting anger over the deaths of two children who were allegedly refused treatment for dengue.
Here are the latest developments:
Six-year-old Aman, who died on Sunday, was allegedly denied admission by various hospitals including the government-run Safdarjung Hospital, which asked his family to take him home and "not worry."

Last Tuesday, seven-year-old Avinash died of dengue after his desperate parents went from hospital to hospital for his treatment. After he died, his parents allegedly committed suicide by jumping off a four-story building.

The central and Delhi governments have both ordered an investigation into the tragic case, which highlighted the extent of the dengue crisis in Delhi.

Chief Minister Arvind Kejriwal today made surprise checks in hospitals amid allegations that patients are being turned away.

"It is heartbreaking. We have become blind in the race to make more and more profit," Mr Kejriwal told reporters.

The Chief Minister said his government is exploring a law to punish private hospitals that refuse to take in patients.

A 29-year-old woman died on Monday, moments after being brought to hospital. Eleven people have died of dengue in the city which is battling the disease's worst outbreak in the last five years. Over 1,800 dengue cases have been reported so far with just 600 in the last week.

On Monday, the government ordered 1,000 extra beds in hospitals to treat dengue patients. Doctors, nurses and paramedics at state-run hospitals have been told to cancel their leave immediately.

Dengue fever, also known as "breakbone disease" which has no known vaccination or cure, strikes fear into the citizens of Delhi when it arrives with the monsoon rain.

Transmitted to humans by the female Aedes Aegypti mosquito, dengue causes high fever, headaches, itching and joint pains that last about a week.
Post a comment