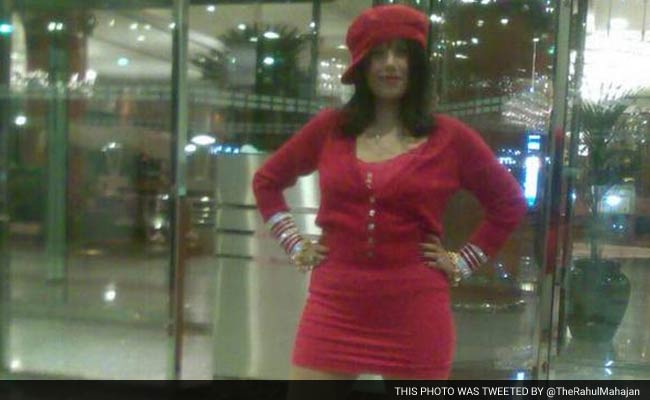 New Delhi:
Radhe Maa, who calls herself a godwoman, has grabbed national attention with an array of controversies and eye-catching pictures on social media.
Here are 10 facts on Radhe Maa:
Many devotees have been led to believe that Radhe Maa is an avatar of Goddess Durga. The 50-year-old, who is rarely seen without her garish red and gold attire and trident, apparently encourages that impression.

Her closest followers are "Chhoti Maa" and "Talli Baba". Radhe Maa's website says Chhoti Maa has been given "divine powers" by her mentor and becomes her voice during some discourses. Talli Baba is the go-to man for Radhe Maa's events calendar.

Radhe Maa's style of blessing her devotees is apparently to dance with them and have them lift and carry her. An obscenity complaint filed against her says she allows devotees to kiss her.

Online videos show Radhe Maa, who has studied till Class 10, dancing to Bollywood songs. She is also pictured in western clothes, notably a red mini-skirt.

Before becoming "Radhe Maa", Sukhvinder Kaur was a young mother of two who took on tailoring work to supplement the income of her husband, a sweet shop owner. She was born in Punjab's Gurdaspur district to a government officer.

Her website says she "gave up worldly life" after her husband left India for better prospects. She became more involved in the Paramhans Dera that she had joined, and travelled for discourses. She moved to Mumbai after a few years, as her small group of supporters grew.

Devotees believe Radhe Maa has supernatural powers, but she insists she has never claimed she can perform miracles. On her website, a section on "divine experiences" has a supporter describing how a "vague" chest pain vanished when Radhe Maa held him and placed her hand on his head.

Radhe Maa has been summoned for questioning by the Mumbai police after a 32-year-old woman alleged dowry harassment and "mental and physical torture." The woman has said that her husband's family harassed her on Radhe Maa's orders.

Another complaint to the police accuses the "godwoman" of driving a poor family of seven in Gujarat to suicide after failing to keep her promises to vastly improve their lot.

The complaint alleges that four members of the family in Kutch committed suicide and killed their three children on March 23, last year, after spending crores on Radhe Maa and getting nothing in return.