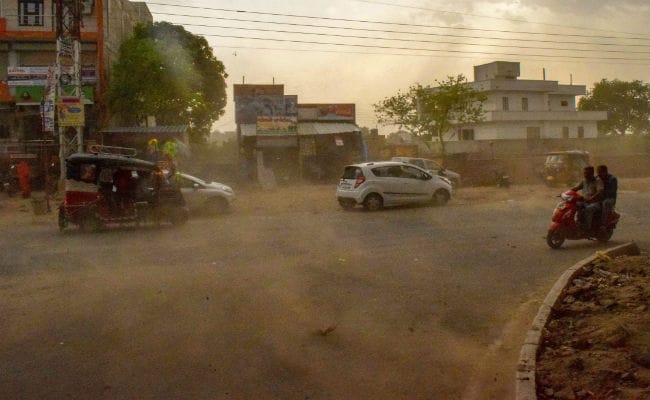 Chandigarh:
Dust storms Saturday hit some parts of Punjab, throwing life out of gear, with Chandigarh and its adjoining areas witnessing rains.
Places like Ludhiana and Phagwara witnessed dust storm which was followed by showers. There was complete darkness at some places during the afternoon.
There were also reports of power supply getting disrupted and plants and trees getting uprooted.
However, the maximum temperature at most of the places in both states stayed several notches above normal.
Hisar in Haryana baked at 45 degrees Celsius, up by four notches above normal, while Bhiwani and Narnaul experienced heat wave at 44 and 44.4 degrees Celsius respectively, up to four degrees above normal, as per the Meteorological department report.
Ambala and Karnal observed maximum at 39.4 and 38.8 degrees Celsius respectively.
In Punjab, Amritsar recorded its high at 40.1 degrees Celsius, two degrees above normal, while maximum of Patiala and Ludhiana was 41.6 and 40.6 degrees Celsius respectively, three notches above normal.
Light to moderate rains/thundershowers will take place at isolated places in Punjab and Haryana in the next 24 hours, as per forecast of the MeT department.