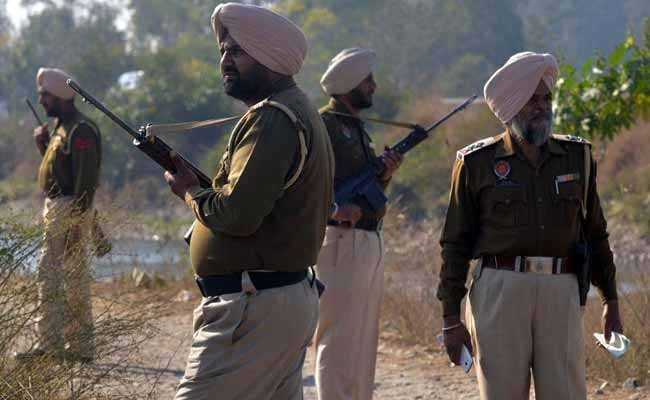 Chandigarh:
The Punjab Police claimed to have busted an international drugs smuggling racket with the arrest of four persons, including a Canadian national of Indian-origin on Sunday.
A senior police officer said that the gang was using the courier services to smuggle drugs abroad. The drugs were being hidden in traditional utensils being couriered to Canada.
The module was involved in smuggling opium and the potent date rape drug, ketamine.
Additional Inspector General of Police, Counter Intelligence H.K.P.S. Khakh said the police had been chasing Canadian National Mr Davinder Dev for some time.
The arrests were made in Jalandhar district.
"The racket was found to be masterminded by Canadian citizens Kamaljit Singh Chauhan, residing in Toronto, and Davinder Nirwal also known as Dev," Mr Khakh said in a statement on Sunday.
"Dev, a big name in the drug smuggling world, had been under close watch by the Enforcement Directorate and the Narcotics Control Bureau (NCB)," said Mr Khakh, who strategised the joint operation undertaken by the Counter Intelligence Wing and police in Jalandhar Rural.
Police have seized the 4.75 kg of ketamine and 6 kg of opium, neatly packed in double layered seven cauldrons, used for preparation of 'langar' (community food) material.
Apart from Mr Dev, 68, the other accused have been identified as Mr Ajit Singh, Mr Tarlochan Singh and Mr Gurbax Singh.
A police spokesperson said the drug syndicate had a well-established chain of supply within India and abroad, and the police were on the trail of others involved in the racket, as well as the courier route used by them.
"All payments were being made through Hawala channels, which are also under investigation," the spokesman added.
Police said that Dev was a notorious smuggler who had been arrested in 2011 for international smuggling of narcotics.
"He had acquired huge properties from drug money and had purchased a commercial plaza of 6,000 square feet, along with some other properties in Jaipur, which have been sealed by the ED (Enforcement Directorate)," the spokesman said.
Mr Dev operated his smuggling channel abroad in Dubai and Canada as well as in different states of India, including Maharashtra, Goa and Rajasthan.
"Earlier, he had smuggled around 5 quintals of ketamine through containers from Jaipur to Canada through Kandla port in Gujarat," the spokesman said.
For more Chandigarh news,
click here
.