It is tough to say how many of those who talked about the Jan Lokpal Bill understood it fully, even though there were constant efforts from the leaders to break it down for everyone involved in the movement. But with the massive following the IAC movement was garnering, TV channels began to talk about the issue, newspapers printed editorials, op-eds and reports, and social media broke down the ideas behind the entire movement for those who were interested. The leaders of the IAC movement made it a point to display their social media handles prominently on all pamphlets and banners. They also repeatedly announced the movement's Facebook page, email id and helpline number during their speeches. By the end of the movement, more than 200,000 people had liked the page on Facebook.
But the movement was not without its share of hiccups. Controversy erupted over the use of an image of Bharat Mata as the stage backdrop at the Ramlila Maidan when many saw it as proof that the Hindu nationalist group Rashtriya Swayamsevak Sangh (RSS) had overtaken the movement. Very few actually knew that the backdrop had been made by Javed Khan, a designer from the non governmental organization (NGO) Kabir, run by activist Manish Sisodia, who later became the deputy chief minister of Delhi. Khan recalls, 'When I designed the backdrop, I didn't think of it from a religious angle. The cause was for the nation and Bharat Mata is a symbol of that. I didn't know it would end up [becoming] a controversy.'
Anna finally ended his fast on 9 April, after the government issued a gazette notification accepting the movement's demands that civil society members be a part of the Jan Lokpal draft committee. Anna also gave the government an ultimatum: If the bill was not passed before 15 August, he would go on an indefinite fast once again.
As I was on a month's leave from my job to prepare for my GRE, I volunteered to work for the IAC movement to keep the interest in the bill alive, and was entrusted with the responsibility of checking the official email, which had received around 8,000 emails from people across the globe. I shared with Chauhan pictures that people had shared of similar events organized at different places across the world and, between April and August, we tried to spread the message about the Lokpal Bill to a wider audience by organizing multiple online Q&A sessions with Arvind Kejriwal and Prashant Bhushan. Inspired by the movement in Delhi, people started creating Facebook pages for their respective cities - IAC Mumbai, IAC Bangalore and IAC Chennai etc. - and Chauhan took control of them, helping people in various cities to connect and spread word about the movement. Kumar Vishwas was another regular contributor; he had effectively used Facebook, Orkut and YouTube to build his own brand as a poet, and he understood the power of social media.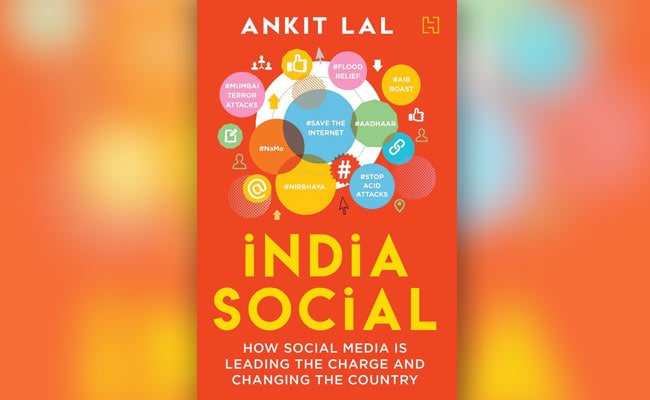 As 15 August approached, Sisodia initiated a campaign called
'Ek hafta desh ke naam
(One week for the nation)'. A volunteer from Kerala, Rajeev Sebastian, prepared a crowdsourced map of all the places where an event was to be organized. The map, hosted at peoplespeak.in, was propagated via various social media channels and served three purposes. First, people could accurately mark where an event was taking place. Second, it disseminated information about these events to large groups within the cities where the event was happening and, finally, it was effective in putting pressure on the government. Anybody could email or message the location and local contact details of an event to others or upload details of an event themselves. By 15 August, over 200 locations had been listed, which grew to more than 600 locations by 18 August. Sebastian remembers that the website got 200,000 hits within the first 24 hours of its launch.
On 14 August, at a press conference, Congress spokesperson Manish Tewari accused Anna Hazare of being 'steeped in corruption', a statement that generated great anger among the people on social media and further crystallized anti-government sentiments. The next day, Kejriwal held a meeting of core volunteers at the IAC movement's Kaushambi head office, where he asked us to go underground. We were not supposed to be arrested under any circumstances and serve as the communication backbone of the movement.
On 16 August, Anna was arrested at his residence in Mayur Vihar - a move that shocked people following the movement. Kejriwal and Sisodia were arrested as well. Angry protestors gathered in large numbers outside Tihar Jail, and the atmosphere was electrifying. There were a lot of protest songs sung, and Jagdeep Singh - who later went on to become the AAP MLA from Hari Nagar - played his dholak almost continuously for two days, demanding the release of Anna Hazare and the others. Finally, Kejriwal and Sisodia were released on 18 August, and Anna Hazare the next day. On 20 August, right aft er his release, Anna began his 'fast-unto-death' at Ramlila Maidan, which would go on to last for 13 days, and shake the very foundations of the United Progressive Alliance (UPA)-II government.
Excerpted with permission of Hachette India from India Social by Ankit Lal. Order your copy here.
Follow NDTV for latest election news and live coverage of assembly elections 2019 in Maharashtra and Haryana.
Subscribe to our YouTube channel, like us on Facebook or follow us on Twitter and Instagram for latest news and live news updates.