"NDTV, you're first" - with those words, my crew and I were led into a small room on the side of an auditorium, and brought face to face with Donald Trump.
The stage for that unlikely moment was set a month ago, when I first spoke to Shalabh 'Shaili' Kumar, an Indian American businessman, and a mini-Trump like figure.
Kumar, who runs an electronics unit out of Chicago, has, like Trump a streak of flamboyance - his choice of vehicle is a white stretch limousine with his company's name embossed on the number plates. Also like Trump, he appears to be obsessed with 'radical Islamic Terrorism', a phrase he introduces into almost every conversation.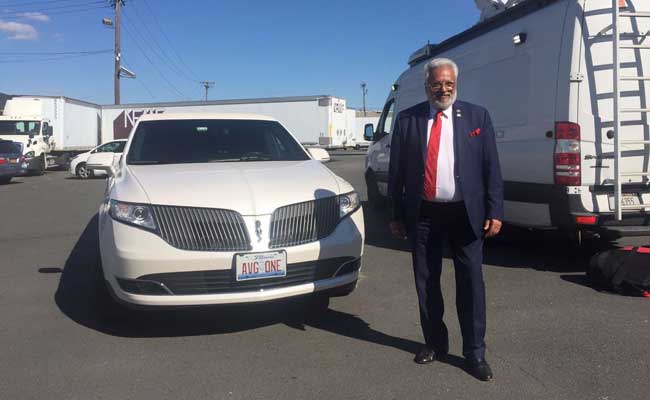 More relevant to us journalists, he was the organiser of the event in New Jersey to which Trump had agreed to come as chief guest, and even to giving a handful of interviews prior to taking the stage.
How he had managed to convince Trump remains hazy - Kumar insisted that it's because Trump shares 'Hindu' values, but would also make it known that he has contributed over a million dollars to Trump's election war chest.
Regardless, after three weeks of phone calls, emails, negotiations and moments of harrowing uncertainty (would Trump actually turn up? If he did, would he give interviews?), we found ourselves at a sprawling convention centre in New Jersey.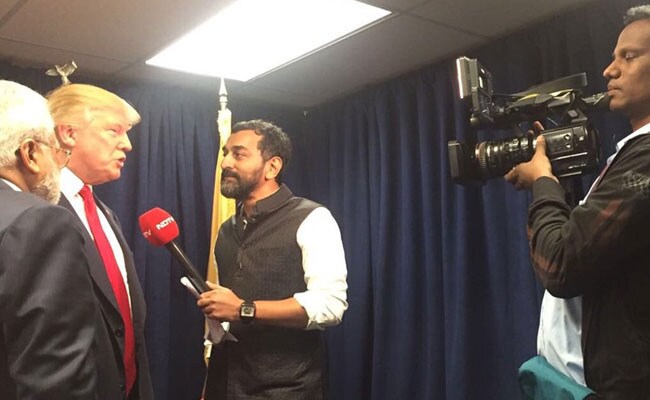 Even then, tension prevailed over his appearance. The scandals surrounding Trump never seemed to let up ("No questions on the women," one of the organisers told me firmly).
But there were other distractions - a dance performance by Prabhu Deva, a press conference where a string of minor film celebrities (Sophie Choudhury, Malaika Arora Khan) were asked their views on terrorism.
And then, finally, a small group of us ushered into a darkened corner of the venue. A door opened, and a lady from Trump's campaign stepped out. "You only can ask 2-3 questions," she said, and pushed us in.
(
Sreenivasan Jain is Managing Editor NDTV 24x7 and anchors the ground-report show
Truth-Vs-Hype)
Disclaimer: The opinions expressed within this article are the personal opinions of the author. The facts and opinions appearing in the article do not reflect the views of NDTV and NDTV does not assume any responsibility or liability for the same.